Home » World Maps » Map of Namibia
Namibia Map - Namibia Satellite Image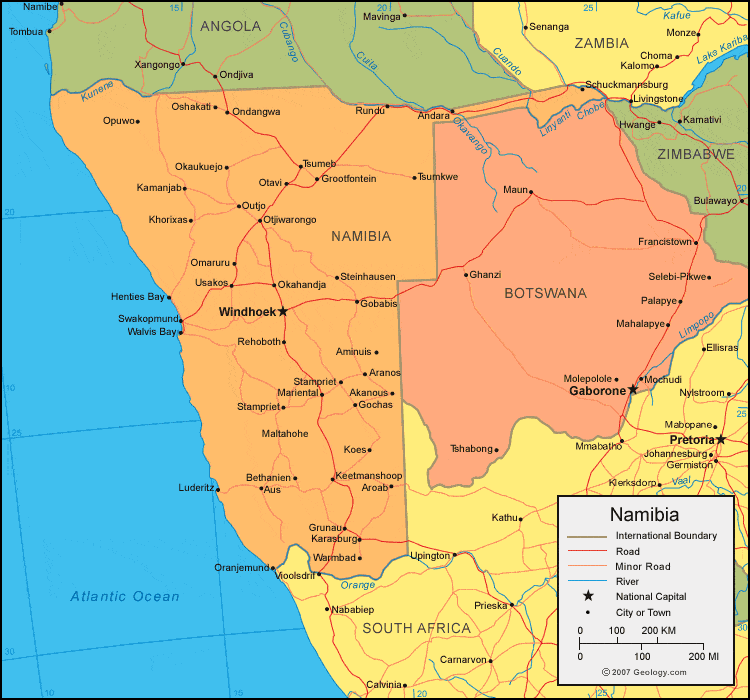 Where is Namibia?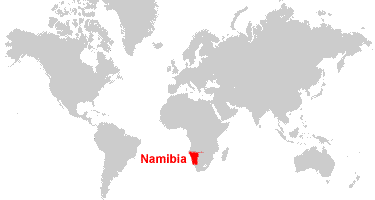 Namibia Satellite Image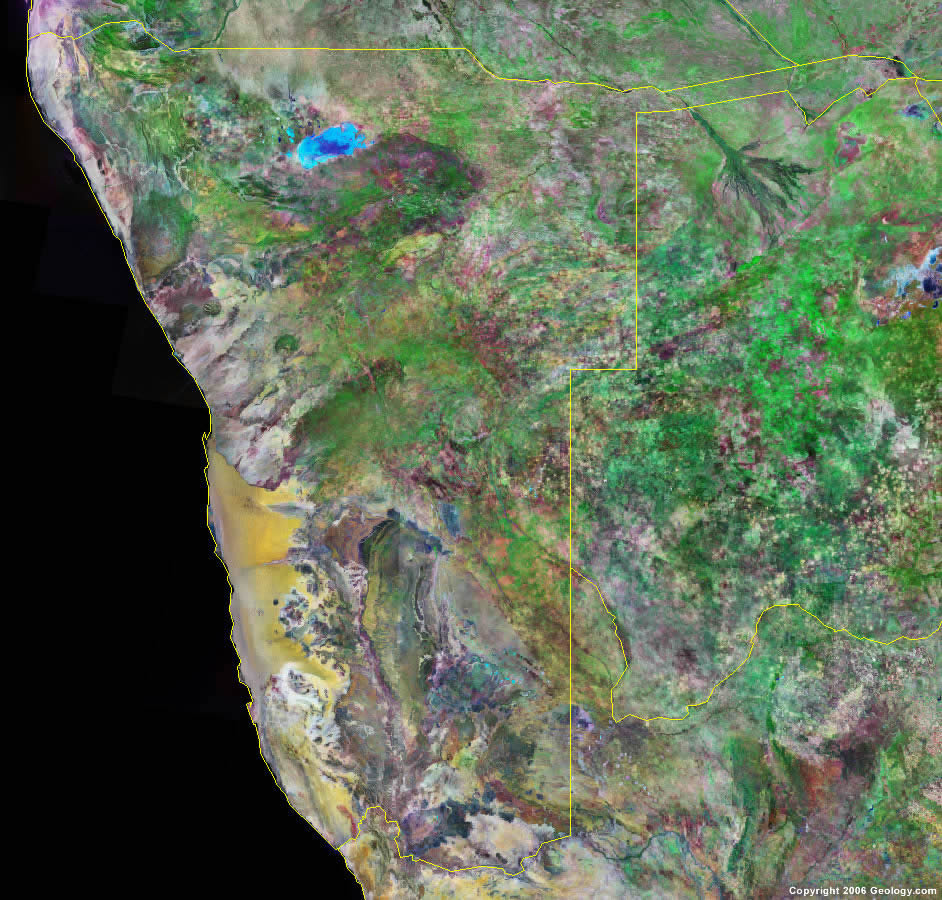 Namibia Country Information:
Namibia is located in southern Africa. Namibia is bordered by the Atlanitc Ocean, Angola to the north, Zambia and Botswana to the east, and South Africa to the south.

Namibia Bordering Countries:
Angola
,
Botswana
,
South Africa
,
Zambia

Namibia Cities:
Akanous, Aminuis, Andara, Aranos, Aroab, Asab, Aus, Bergland, Bethanien, Deetmanshoop, Derm, Dordabis, Erundu, Gibeon, Gobabis, Gochas, Grootfontein, Grunau, Henties Bay, Holoog, Kamanjab, Karasburg, Karibib, Keetmanshoop, Khorixas, Koes, Luderitz, Maltahohe, Mariental, Narib, Okahandja, Okaukuejo, Omaruru, Ondangwa, Opuwo, Oranjemund, Oshakati, Otavi, Otjiworongo, Outjo, Rehoboth, Rundu, Schuckmannsburg, Stampriet, Steinhausen, Swakopmund, Tsumeb, Tsumkwe, Usakos, Walvis Bay, Warmbad and Windhoek.

Namibia Locations:
Atlantic Ocean, Auas Mountains, Conception Bay, Hottentot Bay, Kunene River, Namib Desert, Orange (Oranje) River and Sandwich Bay.

Namibia Natural Resources:
Namibia has metal or metallic resources which include cadmium, copper, gold, lead, lithium, tin, uranium and zinc. Other natural resources for this country include diamonds, fish, salt and hydropower.

Namibia Natural Hazards:
One of the natural hazards in Namibia is the prolonged periods of drought.

Namibia Environmental Issues:
The country of Namibia has very limited natural fresh water resources. Another environmental issue is land degradation and desertification to the point that there are very few conservation areas left. Namibia also has wildlife poaching.


Copyright information: The images on this page were composed by Angela King and Brad Cole and are copyright by Geology.com © 2008. These images are not available for use beyond our websites. If you would like to share them with others please link to this page. The satellite image was produced using Landsat data from NASA and the map was produced using data licensed from and copyright by Map Resources © 2008.