Home » World Maps » Map of Spain
Spain Map - Spain Satellite Image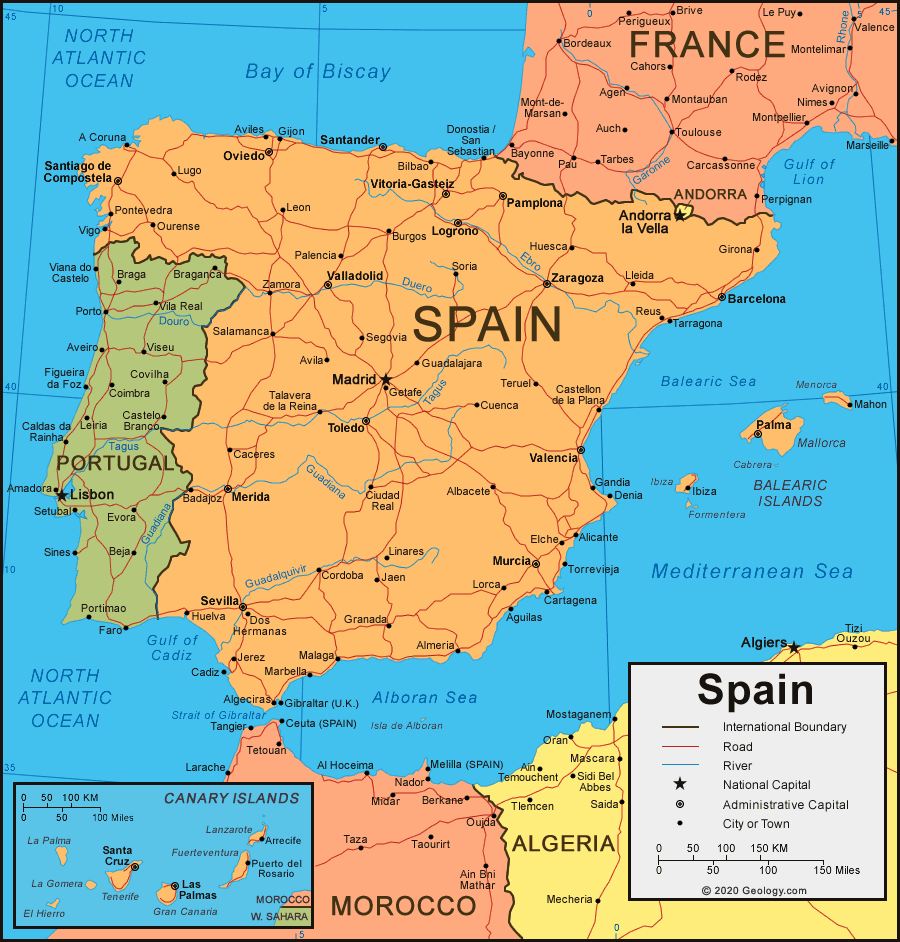 Where is Spain?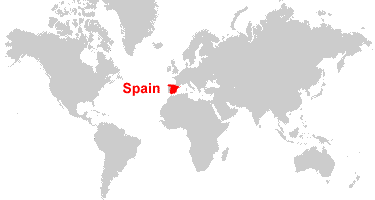 Spain Satellite Image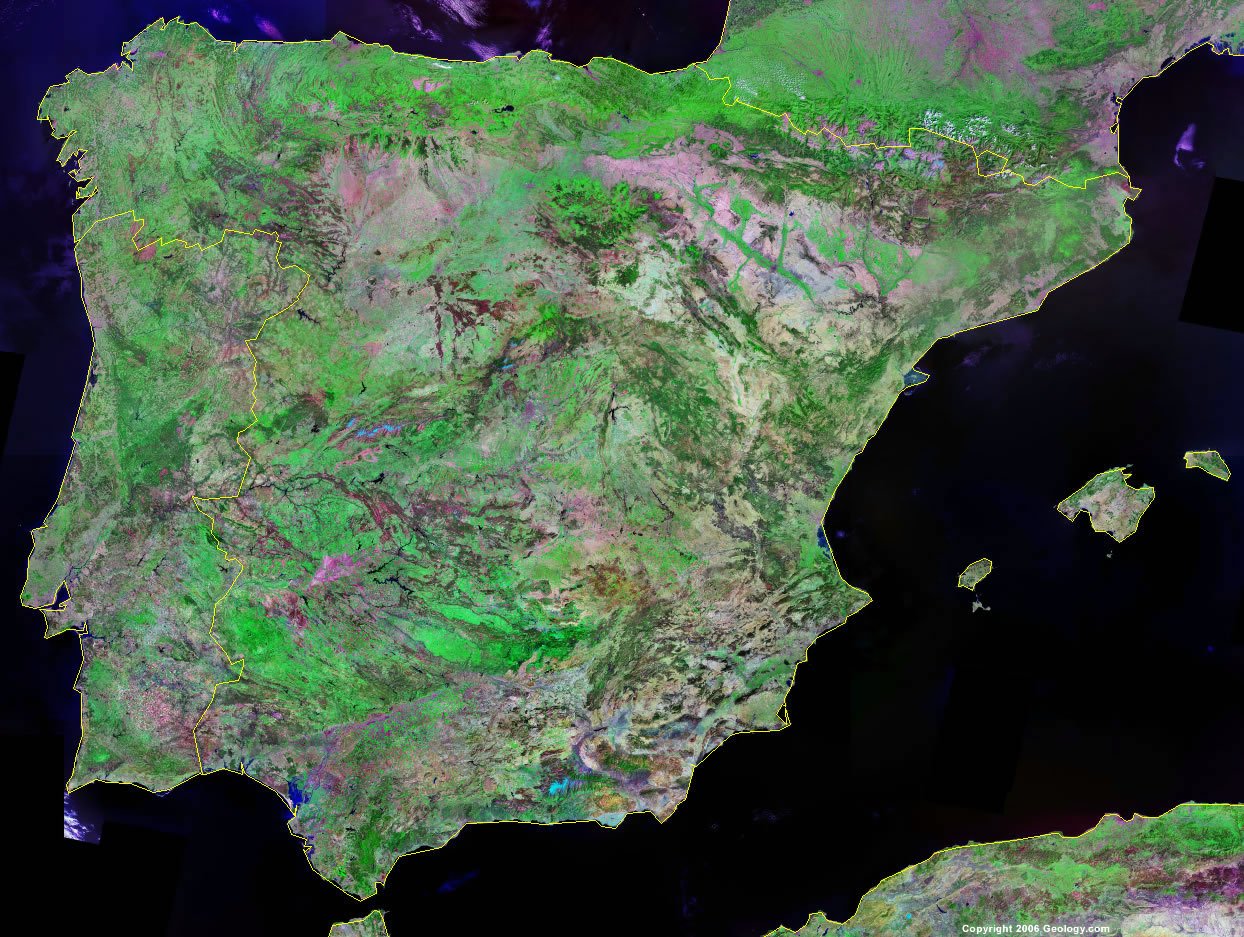 Spain Country Information:
Spain is located in southwestern Europe. Spain is bordered by the Bay of Biscay, the Balearic Sea, and the Mediterranean Sea, Portugal to the west, and France and Andorra to the north. Morocco is to the south, across the Strait of Gibraltar.

Spain Bordering Countries:
Andorra,
France
,
Gibraltar
,
Portugal
, Morocco (Ceuta), Morocco (Melilla)

Spain Cities:
Albacete, Alcala, Algeciras, Alicante, Almendralejo, Almeria, Antequera, Aranda de Duero, Avamonte, Avila, Badajoz, Barcelona, Bilboa, Burgos, Caceres, Cadiz, Calatayud, Cartagena, Castropol, Ceuta, Ciudad Real, Cordoba, Donostia-San Sebastian, Elche, Gerona, Getafe, Gijon, Granada, Guadalajara, Huelva, Jaen, La Coruna, Leon, Lerida, Linares, Logrono, Lugo, Madrid, Malaga, Merida, Murcia, Orense, Oviedo, Pamplona, Pontevedra, Port-Bou, Salamanca, Santander, Santiago, Sevilla, Tarancon, Tarragona, Teruel, Toledo, Valencia, Valladolid, Vigo, Vitoria, Zamora and Zaragoza.

Spain Locations:
Alboran Sea, Atlantic Ocean, Balearic Sea, Bay of Biscay, Embalse de Camporredondo, Embalse de Garcia de Sola, Embalse de la Cuerda del Pozo, Embalse de Ricobayo, Embalse de Santa Teresa, Embalse del Ebro, Golfo de Almeria, Golfo de Cadiz, Golfo de Sant Jordi, Golfo de Valencia, Lago de Sanabria, Laguna de Antela, Mediterranean Sea, Pyrenees Mountains, Ria de Betanzos, Rio Duera, Rio Ebro, Rio Esta, Rio Gadatimar, Rio Genil, Rio Jucar, Rio Mino, Rio Pisuerga, Rio Segura, Sierra de Gredos, Sierra de Guadarrama, Sierra de Segura, Strait of Gibraltar and Tagus River.

Spain Natural Resources:
The numerous mineral and metal resources for Spain include magnesite, gypsum, sepiolite, kaolin, fluorspar, iron ore, copper, lead, zinc, uranium, tungsten, mercury and pyrites. The fuel resources include coal, lignite and hydropower. The country also has natural resources of potash and arable land.

Spain Natural Hazards:
Spain experiences some natural hazards, including periodic droughts.

Spain Environmental Issues:
Spain has water issues nationwide, concerning the quality and quantity. These include pollution of the Mediterranean Sea from raw sewage and effluents from the offshore production of oil and gas. The country's land issues include deforestation, and desertification. In addition, Spain has air pollution.


Copyright information: The images on this page were composed by Angela King and Brad Cole and are copyright by Geology.com © 2008. These images are not available for use beyond our websites. If you would like to share them with others please link to this page. The satellite image was produced using Landsat data from NASA and the map was produced using data licensed from and copyright by Map Resources © 2008.