Home » World Maps » Map of Syria
Syria Map - Syria Satellite Image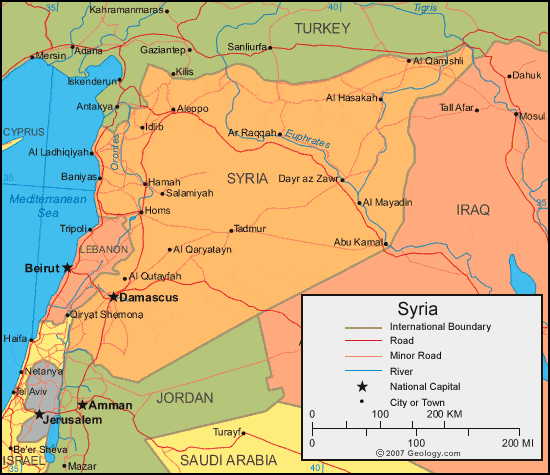 Where is Syria?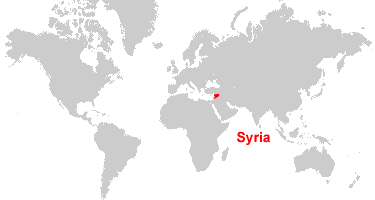 Syria Satellite Image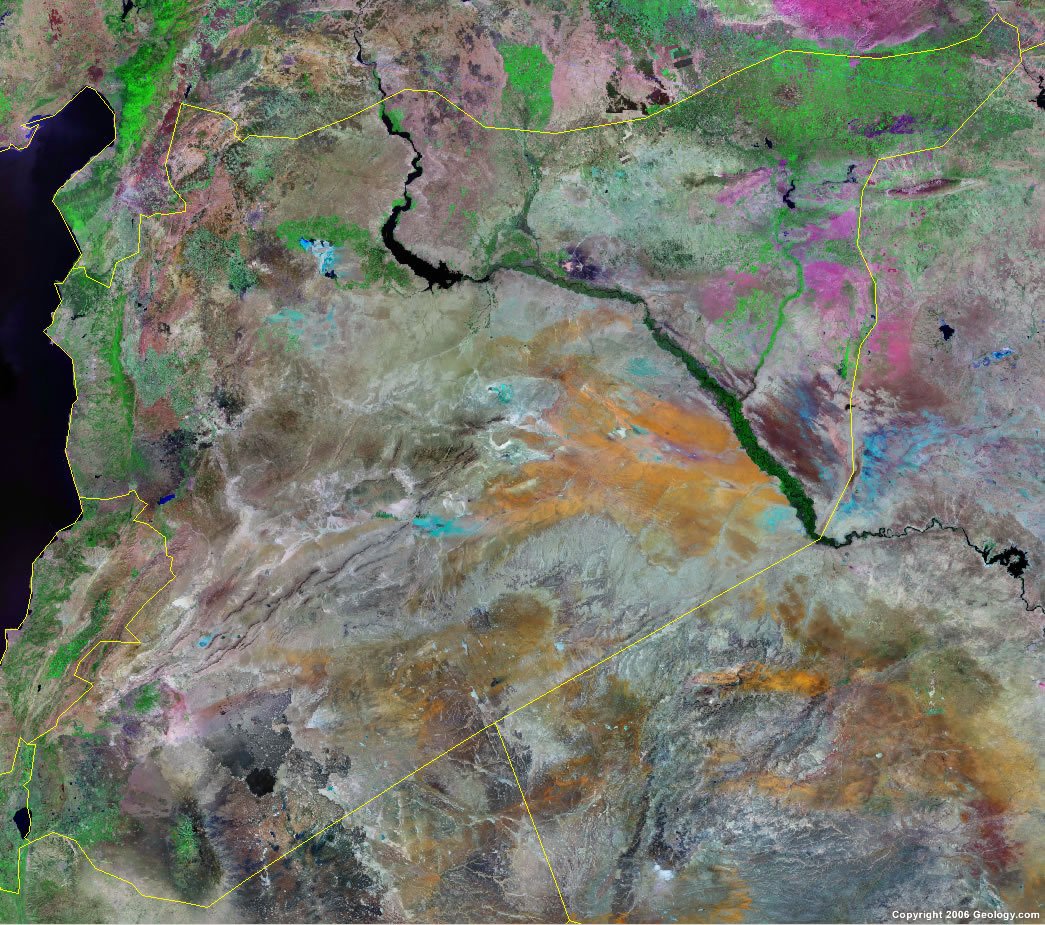 Syria Country Information:
Syria is located in the Middle East. Syria Is bordered by the Mediterranean Sea, Turkey to the north, Iraq to the south and east, Jordan to the south, and Lebanon and Israel to the west.

Syria Bordering Countries:
Iraq
,
Israel
,
Jordan
,
Lebanon
,
Turkey

Syria Cities:
Abu Kamal, Al Bab, Al Hasakah, Al Ladhiqiyah (Latakia), Al Mayadin, Al Qamishi, Al Qaryatayn, Al Qusayr, Al Qutayfah, Aleppo, An Nabk, Ar Raqqah, Ar Rastan, Az Zabadani, Dar'a, As Suwayda, Dayr az Zawr, Dimashq (Damascus), Duma, Halab (Aleppo), Hamah (Hamath), Hims (Homs), Idib, Jablah, Manbij, Reyhanli, Salamiyah and Tadmur.

Syria Locations:
Al Furat (Euphrates River), Balikh River, Buhayrat al Asad, Khabur River, Mediterranean Sea and Sabkhat al Burghuth.

Syria Natural Resources:
Syria's mineral resources include gypsum and chrome, iron, manganese ores. A variety of other natural resources include petroleum, phosphates, asphalt, rock salt, marble and hydropower.

Syria Natural Hazards:
Syria has some natural hazards such as sandstorms, and dust storms.

Syria Environmental Issues:
Environmental issues for Syria relate mostly to the land and water. Some issues regarding the land include deforestation, overgrazing, soil erosion, and desertification. Concerning the water is pollution from raw sewage and petroleum refining wastes. In a addition to this is an inadequate supply of potable water.


Copyright information: The images on this page were composed by Angela King and Brad Cole and are copyright by Geology.com © 2008. These images are not available for use beyond our websites. If you would like to share them with others please link to this page. The satellite image was produced using Landsat data from NASA and the map was produced using data licensed from and copyright by Map Resources © 2008.