Home » World Maps » Map of Taiwan
Taiwan Map - Taiwan Satellite Image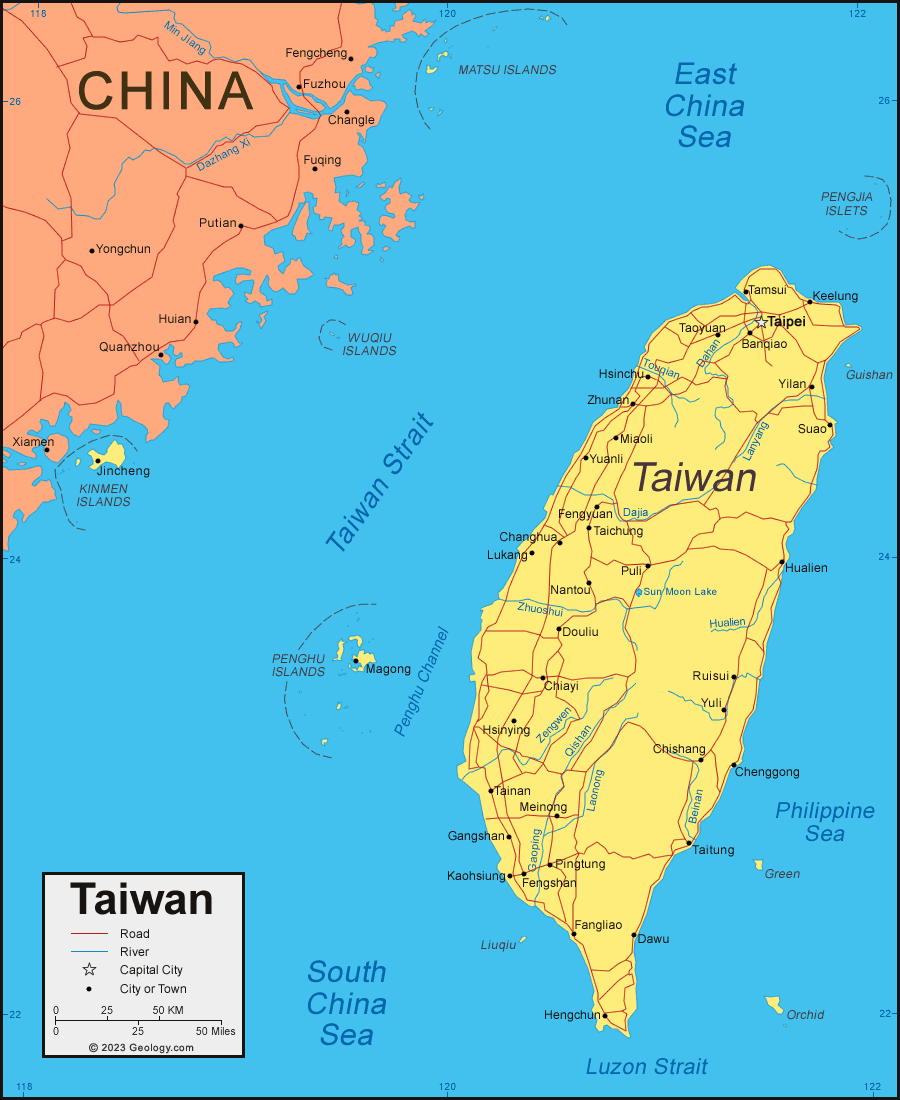 Where is Taiwan?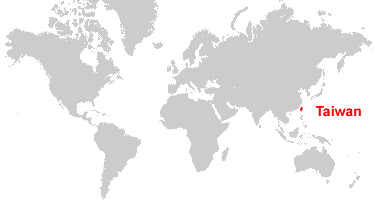 Taiwan Satellite Image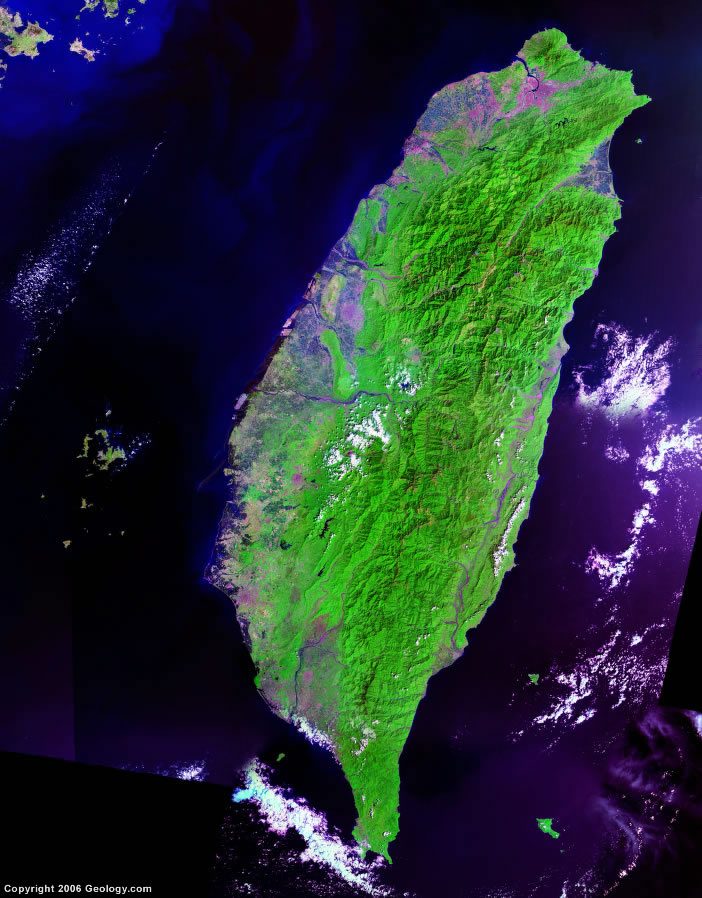 Taiwan Country Information:
Taiwan is located in southeastern Asia. Taiwan is an island bordered by the South China Sea, East China Sea, and the Philippine Sea.

Taiwan Bordering Countries:
none

Taiwan Cities:
Changhua (Zhanghua), Chilung (Keelung), Chunan, Chungli, Erhlin, Fengshan, Haulien, Hengch'un, Houlung, Hsilo, Hsinchu (Xinzhu), Juifang, Kaohsiung, Lukang, Makung, Sanchung, Shalu, Suao, T'aichang, T'ainan, T'aipei, T'aoyuan, Tachia, Tungkang, Yangmingshan and Yuli.

Taiwan Locations:
Bashi Channel, Chungyang Shanmo Mountains, East China Sea, Luzon Strait, P'enghu Shuitao, Philippine Sea, South China Sea and Taiwan Strait.

Taiwan Natural Resources:
The country of Taiwan has small fossil fuel deposits of coal and natural gas. Other natural resources include asbestos, limestone and marble.

Taiwan Natural Hazards:
Typhoons and earthquakes are a couple of the natural hazards that occur in the country of Taiwan.

Taiwan Environmental Issues:
Taiwan has a number of environmental issues. The country has a problem with its disposal of low-level radioactive waste. There is air pollution, and water pollution from raw sewage, and industrial emissions. The drinking water supplies are contaminated. Taiwan also engages in the trade of endangered species.


Copyright information: The images on this page were composed by Angela King and Brad Cole and are copyright by Geology.com © 2008. These images are not available for use beyond our websites. If you would like to share them with others please link to this page. The satellite image was produced using Landsat data from NASA and the map was produced using data licensed from and copyright by Map Resources © 2008.