Home » World Maps » Map of Venezuela
Venezuela Map - Venezuela Satellite Image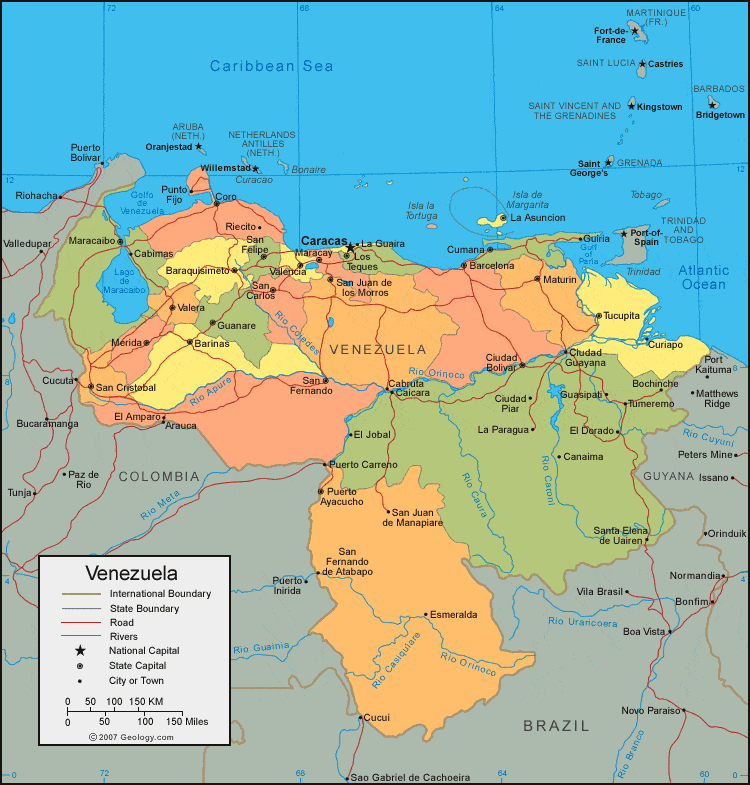 Where is Venezuela?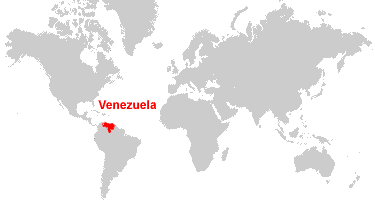 Venezuela Satellite Image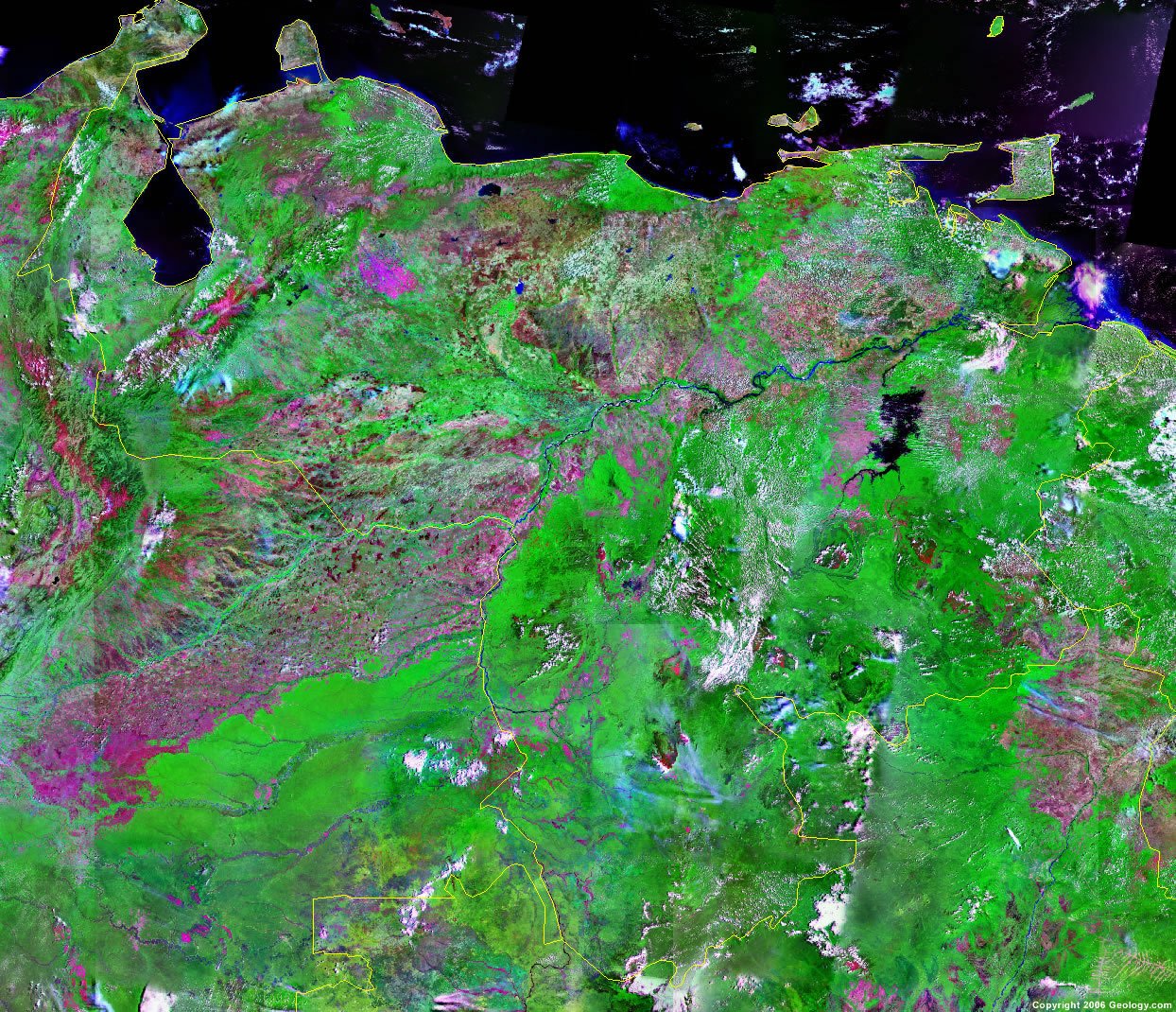 Venezuela Country Information:
Venezuela is located in northern South America. It is bordered by the Caribbean Sea and the Atlantic Ocean, Colombia to the west and south, Brazil to the south, and Guyana to the east.

Venezuela Bordering Countries:
Brazil
,
Colombia
,
Guyana

Venezuela Cities:
Baraquisimeto, Barcelona, Barinas, Barquisimeto, Bochinche, Cabimas, Cabruta, Calcara, Canaima, Caracas, Ciudad Bolivar, Ciudad Guayana, Ciudad Piar, Cumana, Curiapo, El Amparo, El Dorado, El Jobal, Esmeralda, Guanare, Guiria, La Asuncion, La Guaira, La Paragua, Lagunillas, Los Teques, Maracaibo, Maracay, Maturin, Mene Grande, Merida, Puerto Ayacucho, Puerto Carreno, Punto Fijo, Riecito, Rosario, San Carlos, San Cristobal, San Felipe, San Fernando de Atabapo, San Juan de Manapiare, Santa Elena de Uairen, Santa Rita, Tucupita, Tumeremo, Valencia and Valera.

Venezuela Locations:
Arauca River, Atlantic Ocean, Boca Araguao, Boca Grande, Caribbean Sea, Caroni River, Embalse de Guarico, Embalse de Guri, Golfo de Venezuela Golfete de Coro, Gulf of Paria, Lago de Valencia, Laguna Mar Chiquita, Meta River, Orinoco River, Serpentís Mouth, Serra Parima, Serrania de Imataca, Sierra Pacaraima and Ventuari River.

Venezuela Natural Resources:
Mineral resources for Venezuela include iron ore, diamonds, gold, bauxite, as well as other minerals. In addition, there are fuel resources which include petroleum, natural gas and hydropower.

Venezuela Natural Hazards:
Venezuela is subject to floods, mudslides, and rockslides. The country does experience other natural hazards, such as periodic droughts.

Venezuela Environmental Issues:
Venezuela has urban and industrial pollution, especially along the Caribbean coast. The countryís rainforest ecosystem is threatened by the irresponsible mining operations. Water issues for Venezuela include sewage pollution to Lago de Valencia; oil and urban pollution to Lago de Maracaibo. There is also deforestation, and soil degradation.


Copyright information: The images on this page were composed by Angela King and Brad Cole and are copyright by Geology.com © 2008. These images are not available for use beyond our websites. If you would like to share them with others please link to this page. The satellite image was produced using Landsat data from NASA and the map was produced using data licensed from and copyright by Map Resources © 2008.