Home » World Maps » Canada » Nunavut
Nunavut Map - Nunavut Satellite Image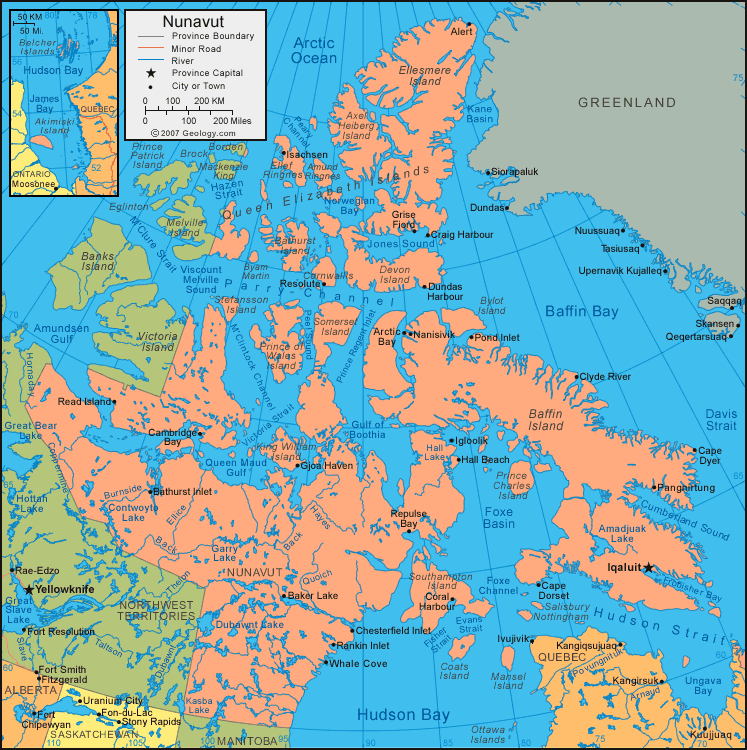 Nunavut is located in northern Canada. Nanavut is bordered by the Hudson Bay, the Northwest Territories to the west, and Manitoba to the south.
Nunavut Bordering Provinces/Territories:
Manitoba, Northwest Territories, Saskatchewan
Regional Maps:
Map of Canada, World Map

Where is Nunavut?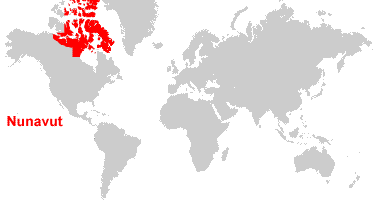 Nunavut Satellite Image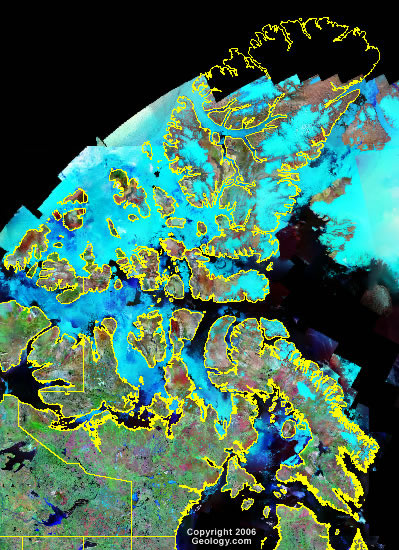 Click for high-resolution image.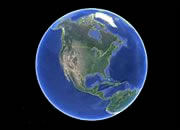 Google Earth is a free program from Google that allows you to explore satellite images showing the cities and landscapes of Nunavut and all of North America in fantastic detail. It works on your desktop computer, tablet, or mobile phone. The images in many areas are detailed enough that you can see houses, vehicles and even people on a city street. Google Earth is free and easy-to-use.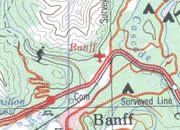 Get a custom printed large-format Canadian Topographic Map on waterproof, laminated or glossy paper. You can center the map anywhere in Canada that you want and adjust the scale with easy-to-use tools on the MyTopo website. They will then print and ship your map rolled in a tube or folded neatly in an envelope - your choice.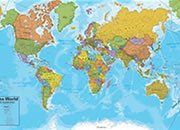 Canada is one of nearly 200 countries illustrated on our Blue Ocean Laminated Map of the World. The Canadian province and territory boundaries are shown on the map along with other political and physical features. It displays symbols for major cities. Major mountains are shown in shaded relief. Ocean depths are indicated with a blue color gradient. This is a great map for students, schools, offices and anywhere that a nice map of the world is needed for education, display or decor.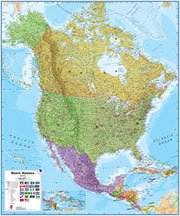 If you are interested in Nunavut and the geography of Canada, our large laminated map of North America might be just what you need. It is a large political map of North America that also shows many of the continent's physical features in color and shaded relief. Major lakes, rivers, cities, roads, country/province/territory boundaries, coastlines and surrounding islands are all shown on the map.

Nunavut Cities:
Alert, Arctic Bay, Arviat, Baker Lake, Baker Lake, Bathurst Inlet, Bathurst Inlet, Cambridge Bay, Cape Dorset, Cape Dyer, Chesterfield Inlet, Chesterfield Inlet, Clyde River, Coral Harbour, Coral Harbour, Craig Harbour, Dundas Harbour, Ennadai, Gjoa Haven, Grise Fjord, Hall Beach, Igloolik, Iqaluit, Isachsen, Kugluktuk, Lupin, Nanisivik, Nuwata, Padlei, Pangnirtung, Pond Inlet, Rankin Inlet, Rankin Inlet, Read Island, Repulse Bay, Resolute, and Whale Cove.

Nunavut Lakes, Rivers and Locations:
Aberdeen Lake, Amundsen Gulf, Back River, Baffin Bay, Baker Lake, Bieler Lake, Bluenose Lake, Burnside River, Conn Lake, Contwoyto Lake, Coronation Gulf, Cumberland Sound, Davis Strait, Dubawant Lake, Dubawnt Lake, Ellice River, Evans Strait, Fisher Strait, Foxe Basin, Garry Lake, Gulf of Boothia, Hudson Bay, Hudson Strait, M'Clintock Channel, Mingo Lake, Nettilling Lake, Nueltin Lake, Parry Channel, Pelly Lake, Queen Maud Gulf, Quoich River, South Henik Lake, Takyuq Lake, Victoria Strait, and Wager Bay.