Home » World Maps » Europe » Spain
Spain Map and Satellite Image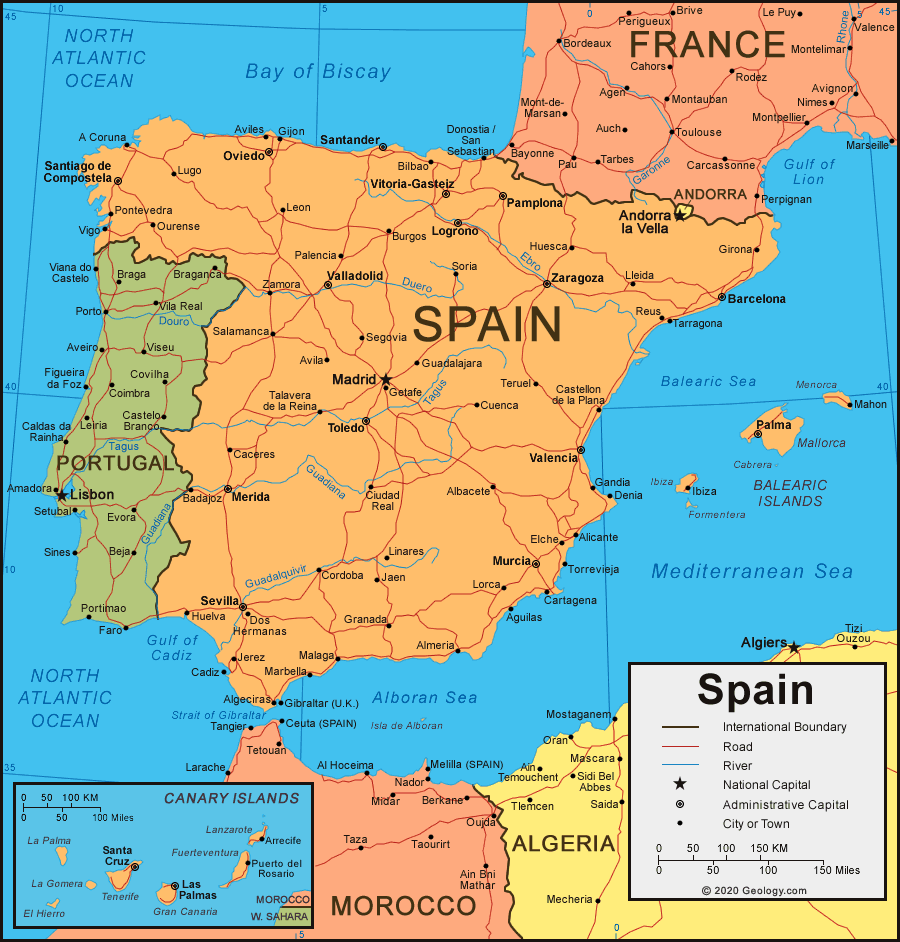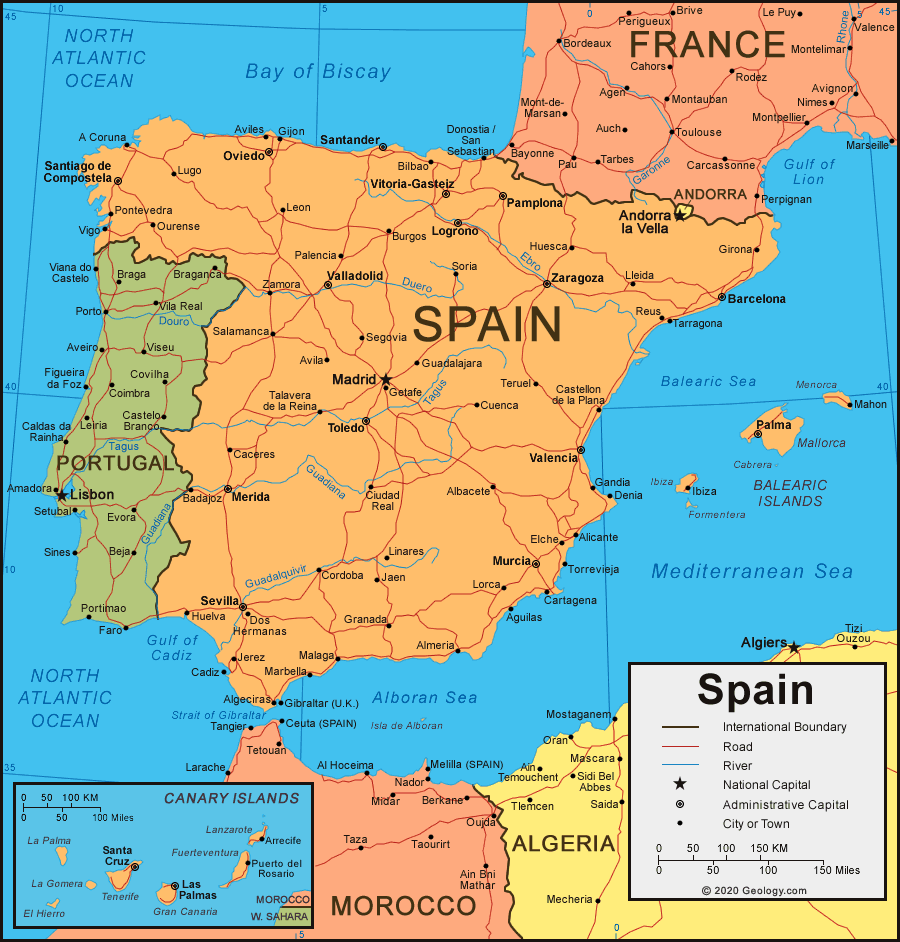 Spain is located in southwestern Europe. Spain is bordered by the Bay of Biscay, the Balearic Sea, the Mediterranean Sea, and the Alboran Sea; Portugal to the west and France and Andorra to the north. To the south, across the Strait of Gibraltar, the semi-enclaves of Ceuta and Melilla are bordered by Morocco. Additionally, the autonomous communities of the Canary Islands are located off the northwest coast of Africa.
Spain Bordering Countries:
Andorra,
France
,
Gibraltar
,
Portugal
,
Morocco
(Ceuta and Melilla)
Regional Maps:
Map of Europe
,
World Map
Where is Spain?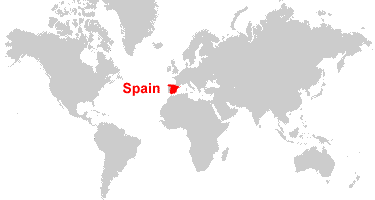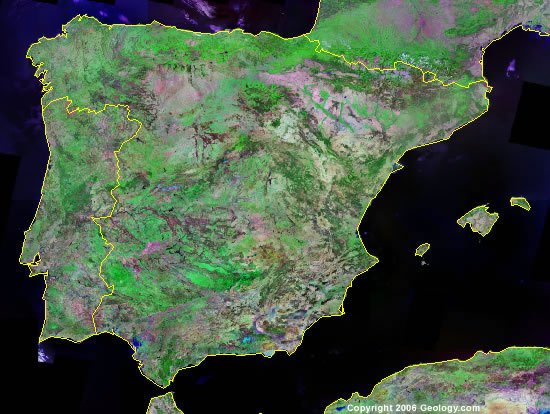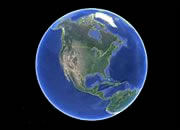 Google Earth is a free program from Google that allows you to explore satellite images showing the cities and landscapes of Spain and all of Europe in fantastic detail. It works on your desktop computer, tablet, or mobile phone. The images in many areas are detailed enough that you can see houses, vehicles and even people on a city street. Google Earth is free and easy-to-use.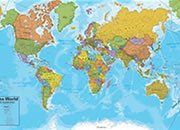 Spain is one of nearly 200 countries illustrated on our Blue Ocean Laminated Map of the World. This map shows a combination of political and physical features. It includes country boundaries, major cities, major mountains in shaded relief, ocean depth in blue color gradient, along with many other features. This is a great map for students, schools, offices and anywhere that a nice map of the world is needed for education, display or decor.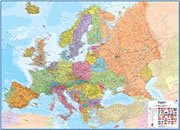 If you are interested in Spain and the geography of Europe, our large laminated map of Europe might be just what you need. It is a large political map of Europe that also shows many of the continent's physical features in color or shaded relief. Major lakes, rivers, cities, roads, country boundaries, coastlines and surrounding islands are all shown on the map.

Spain Cities:
A Coruna, Aguilas, Albacete, Algeciras, Alicante, Almeria, Avila, Aviles, Badajoz, Barcelona, Bilbao, Burgos, Caceres, Cadiz, Cartagena, Castellon de la Plana, Ceuta, Ciudad Real, Cordoba, Cuenca, Denia, Donostia-San Sebastian, Dos Hermanas, Elche, Gandia, Girona, Getafe, Gijon, Granada, Guadalajara, Huelva, Huesca, Ibiza, Jaen, Jerez, Leon, Linares, Lleida, Logrono, Lorca, Lugo, Madrid, Mahon, Malaga, Marbella, Melilla, Merida, Murcia, Ourense, Oviedo, Palencia, Palma, Pamplona, Pontevedra, Reus, Salamanca, Santander, Santiago de Compostela, Segovia, Sevilla, Soria, Talavera de la Reina, Tarragona, Teruel, Toledo, Torrevieja, Valencia, Valladolid, Vigo, Vitoria-Gasteiz, Zamora, and Zaragoza.

Spain Locations:
Alboran Sea, Atlantic Ocean, Balearic Sea, Balearic Islands (Cabrera, Formentera, Ibiza, Mallorca, Menorca, and others), Bay of Biscay, Canary Islands (El Hierro, Fuerteventura, Gran Canaria, La Gomera, La Palma, Lanzarote, Tenerife, and others), Duero River, Ebro River, Garonne River, Guadalquivir River, Guadiana River, Gulf of Cadiz, Gulf of San Jorge, Gulf of Valencia, Isla de Alboran, Mediterranean Sea, Pyrenees Mountains, Sierra de Gredos, Sierra de Guadarrama, Strait of Gibraltar, and Tagus River.

Spain Natural Resources:
The numerous mineral and metal resources for Spain include copper, fluorspar, gypsum, iron ore, kaolin, lead, magnesite, mercury, pyrites, sepiolite, tungsten, uranium, and zinc. Fuel resources include coal and lignite, as well as hydropower. The country also has natural resources of potash and arable land.

Spain Natural Hazards:
Periodic droughts and occasional flooding are natural hazards in Spain. On the Canary Islands, the volcanoes of La Palma, Lanzarote, and Teide are historically active.

Spain Environmental Issues:
Issues with the quality and quantity of water are present throughout the country. The Mediterranean Sea is being polluted with raw sewage in addition to waste products from oil and gas production offshore. Land issues include deforestation and desertification. Air pollution is also a concern for the country.