Home » World Maps » Map of Angola
Angola Map - Angola Satellite Image

Where is Angola?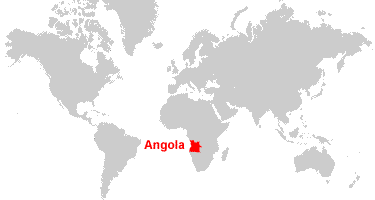 Angola Satellite Image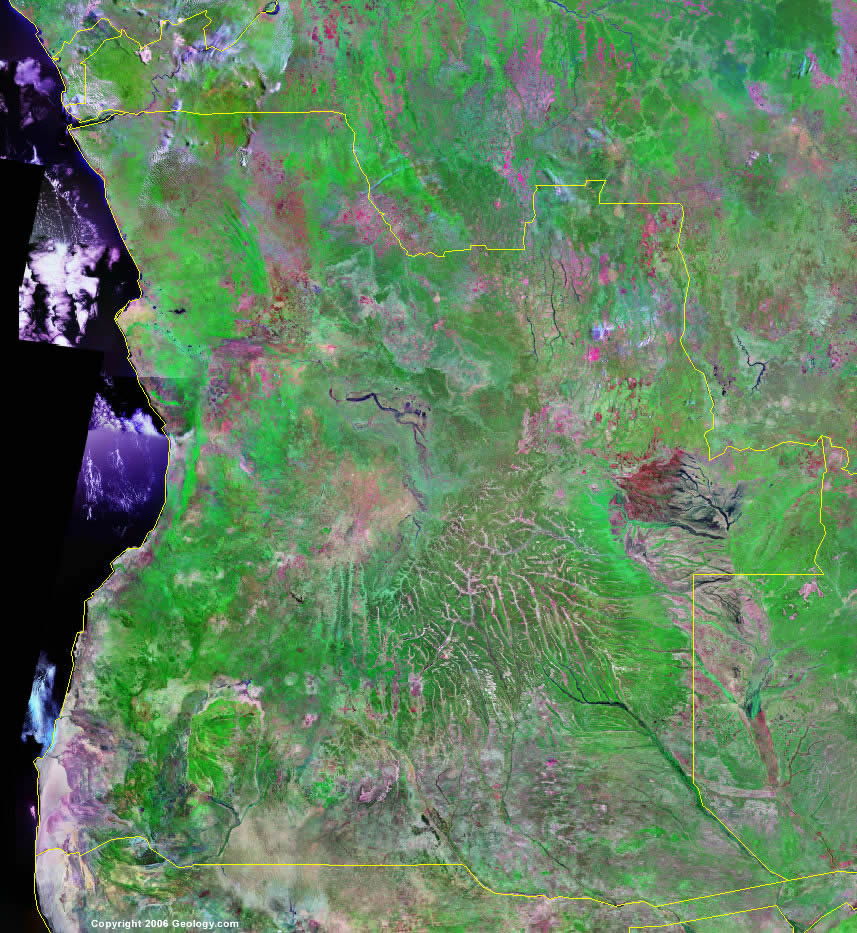 Angola Country Information:
Angola is located in southwestern Africa. Angola is bordered by the Atlantic Ocean, the Democratic Republic of the Congo to the north and east, Zambia to the east, and Botswana and Namibia to the south.

Angola Bordering Countries:
Democratic Republic of the Congo
,
Republic of the Congo
,
Namibia
,
Zambia

Angola Cities:
Andulo, Balombo, Benguela, Benguela, Caconda, Caiundo, Camacupa, Cambulo, Canzar, Cuango, Cubal, Cuilo, Dondo, Gabela, Huambo, Kuito, Lobito, Lovua, Luanda, Lubango, Lucapa, Luena, M'banza Congo, Malanje, Mavinga, Menongue, Muconda, Mussende, Namibe, N'dalatando, Negage, N'zeto, Quibala, Quinzau, Saurimo, Songo, Soyo, Tombua, Uige and Xangongo Ondjiva.

Angola Locations:
Atlantic Ocean, Baia de Bengo, Caculuvar River, Cassai River, Chicapa River, Congo River, Cuando River, Cuango River, Cuanza River, Cubango River, Cuilo River, Cuito River, Cunene River, Luangue River, Luena River, Lungue-Bungo River, Quembo River, Umba River, Utembo Luiana and Zambeze River.

Angola Natural Resources:
Angola's metal resources include iron ore, copper, gold and bauxite. Commercial deposits of petroleum, diamonds, phosphates, feldspar and uranium are also present.

Angola Natural Hazards:
The country of Angola has locally heavy rainfall, which causes periodic flooding on the plateau.

Angola Environmental Issues:
The country of Angola has deforestation of its tropical rain forest, in response to both international demand for tropical timber and the domestic use for fuel. This results in loss of biodiversity. The country's population pressure influences the overuse of pastures, and the subsequent soil erosion and desertification. The soil erosion contributes to water pollution, siltation of rivers and dams, and inadequate supplies of potable water.


Copyright information: The images on this page were composed by Angela King and Brad Cole and are copyright by Geology.com © 2008. These images are not available for use beyond our websites. If you would like to share them with others please link to this page. The satellite image was produced using Landsat data from NASA and the map was produced using data licensed from and copyright by Map Resources © 2008.