Home » World Maps » Map of Bolivia
Bolivia Map - Bolivia Satellite Image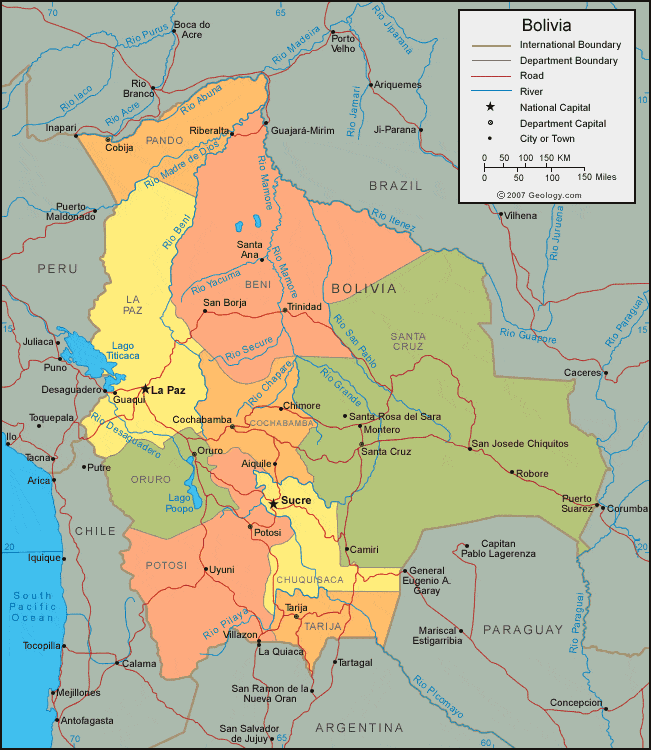 Where is Bolivia?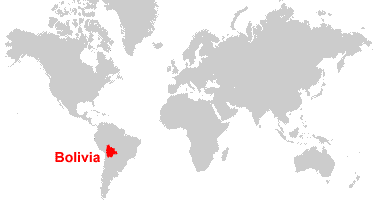 Bolivia Satellite Image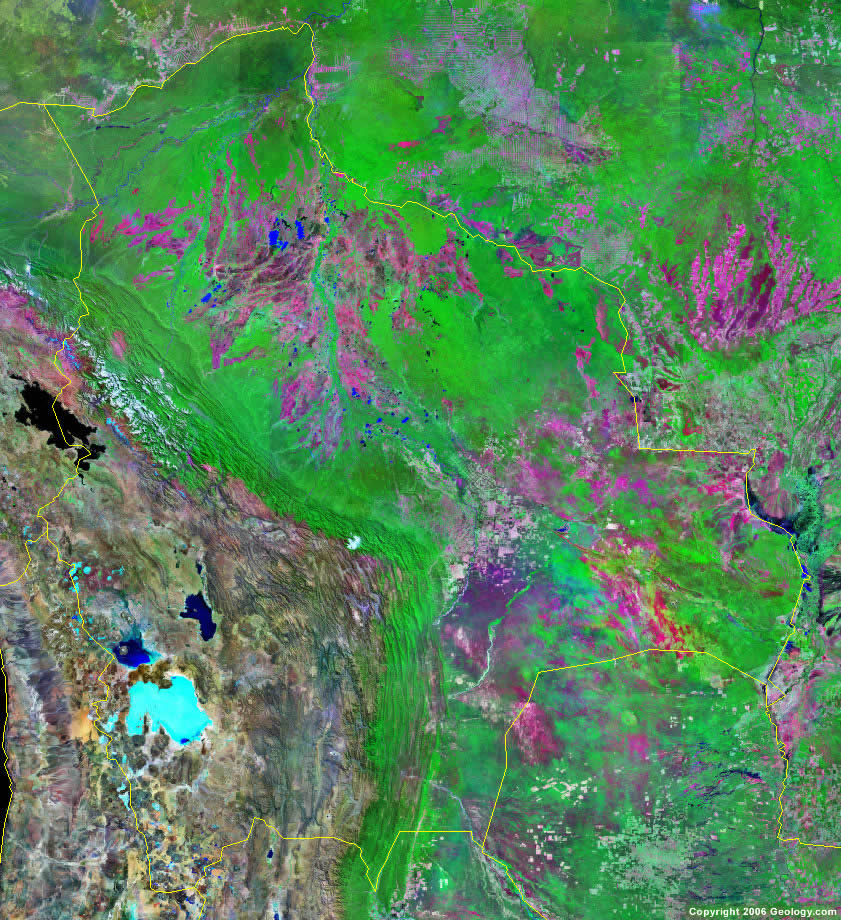 Bolivia Country Information:
Bolivia is located in central South America. Bolivia is bordered by Peru and Chile to the west, Brazil to the north and east, and Paraguay and Argentina to the south.

Bolivia Bordering Countries:
Argentina
,
Brazil
,
Chile
,
Paraguay
,
Peru

Bolivia Cities:
Aiquile, Camiri, Cobija, Concepcion, Corocoro, Guaqui, La Paz, La Union, Mategua, Monte Cristo, Montero, Oruro, Pedras Negras, Piso Firme, Potosi, Presto, Puerto Suarez, Riberalta, Robore, San Borja, San Javier, San Josede Chiquitos, San Lorenzo, Santa Ana, Santa Cruz, Santa Rosa Del Sara, Sucre, Tarija, Trinidad, Tumupasa, Uyuni, Versalles, Viacha, Villazon and Yotau.

Bolivia Locations:
Beni River, Cordillera Central, Cordillera de Chichas, Cordillera de los Andes, Cordillera Real, Lago de Coipasa, Lago de San Luis, Lago de Titicaca, Lago Huaitunas, Lago Poopo, Lago Rogagua, Lago Rogaguado, Laguna Concepcion, Mamore River, Pacific Ocean, Rio Abuna, Rio Beni, Rio Benin, Rio Chapare, Rio Desaguadero, Rio Grande, Rio Madre de Dios, Rio Mamore, Rio Pilaya, Rio Plcomayo, Rio San Pablo, Rio Yacuma, Salar de Coipasa, Salar de Empexa and Salar de Uyum.

Bolivia Natural Resources:
Metals are Bolivia's most important mineral resources and include tin, zinc, tungsten, antimony, silver, iron, lead and gold. Other resources include natural gas, oil, timber and hydropower.

Bolivia Natural Hazards:
Flooding occurs in the northeastern portion of Bolivia, during March and April.

Bolivia Environmental Issues:
Bolivia has many environmental issues concerning the land. There is deforestation, which is occurring from international demand for tropical timber, and the clearing of land for agricultural purposes. There is soil erosion from poor cultivation methods (including slash-and-burn agriculture), overgrazing, and desertification. These land issues have resulted in a loss of biodiversity. Bolivia's water supplies, used for drinking and irrigation, are also affected by industrial pollution.


Copyright information: The images on this page were composed by Angela King and Brad Cole and are copyright by Geology.com © 2008. These images are not available for use beyond our websites. If you would like to share them with others please link to this page. The satellite image was produced using Landsat data from NASA and the map was produced using data licensed from and copyright by Map Resources © 2008.