Home » World Maps » Map of Croatia
Croatia Map - Croatia Satellite Image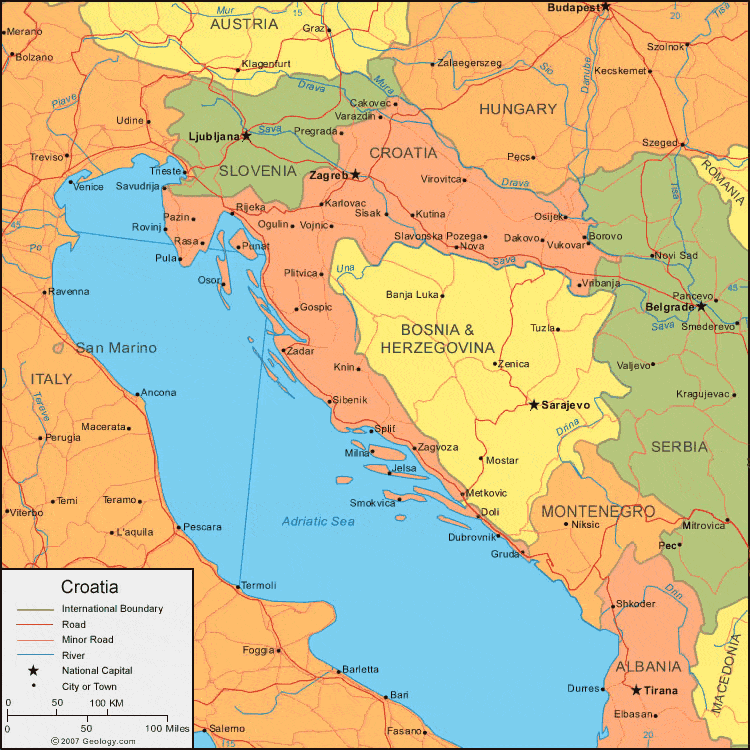 Where is Croatia?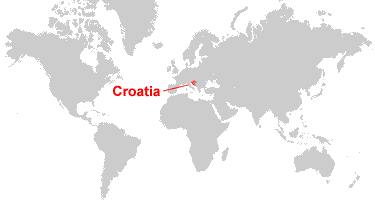 Croatia Satellite Image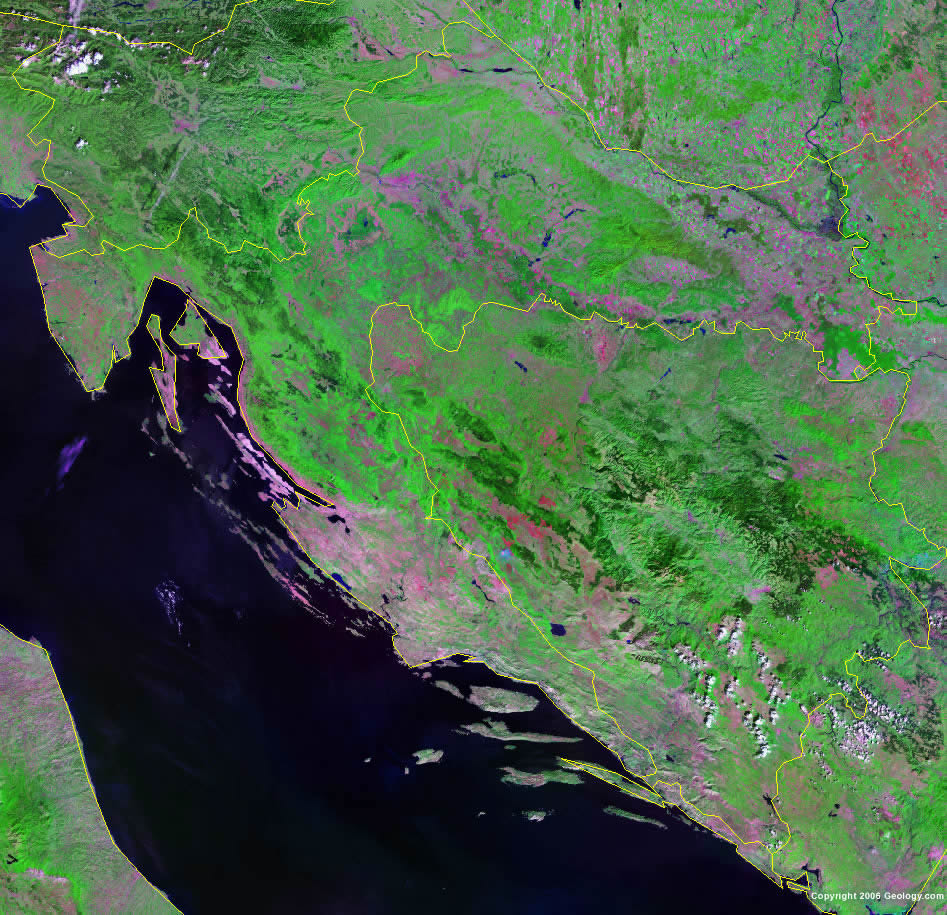 Croatia Country Information:
Croatia is located in southeastern Europe. Croatia is bordered by th Adriatic Sea, Slovenia and Hungary to the north, and Bosnia and Herzegovina, Serbia, Montenegro to the east.

Croatia Bordering Countries:
Bosnia and Herzegovina
,
Hungary
,
Montenegro
,
Serbia
,
Slovenia

Croatia Cities:
Bjelovar, Borovo, Cakovec, Dakovo, Dubrovnik (Ragusa), Gospic, Gradiska, Gruda, Jelsa, Karlovac, Knin, Kutina, Milna, Nova, Ogulin, Osijek, Osor, Pazin, Plitvica, Pozega, Pula, Punat, Rasa, Rijeka, Rovinj, Sibenik, Sinj, Sisak, Slavonska Pozega, Smokvica, Split (Spalatum), Varazdin, Vinkovci, Virovitica, Vojnic, Vukovar, Zadar, Zagreb and Zagvoza.

Croatia Locations:
Adriatic Sea, Boka Kotorska, Bracki Kanal, Busko Blato, Cetina River, Drava River, Duna (Danube) River, Hvarski Kanal, Korculanski Kanal, Lastovski Kanal, Lika River, Mljetski Kanal, Mura River, Neretvanski Kanal, Sava River, Viski Kanal, Vransko Jezero and Zrmanja River.

Croatia Natural Resources:
Various mineral resources in Croatia include calcium, gypsum, natural asphalt, mica, salt, low-grade iron ore, bauxite, silica and clays. The fuel resources for this country are oil, hydropower and some coal.

Croatia Natural Hazards:
Destructive earthquakes are one of the natural hazards for the country of Croatia.

Croatia Environmental Issues:
There is air pollution, from metallurgical plants, in the country of Croatia. This pollution results in acid rain, which is damaging the forests. Additionally Croatia has coastal pollution from industrial and domestic waste. The country is undergoing landmine removal and reconstruction of its infrastructure following the country's 1992-95 civil strife.


Copyright information: The images on this page were composed by Angela King and Brad Cole and are copyright by Geology.com © 2008. These images are not available for use beyond our websites. If you would like to share them with others please link to this page. The satellite image was produced using Landsat data from NASA and the map was produced using data licensed from and copyright by Map Resources © 2008.