Home » World Maps » Map of Guatemala
Guatemala Map - Guatemala Satellite Image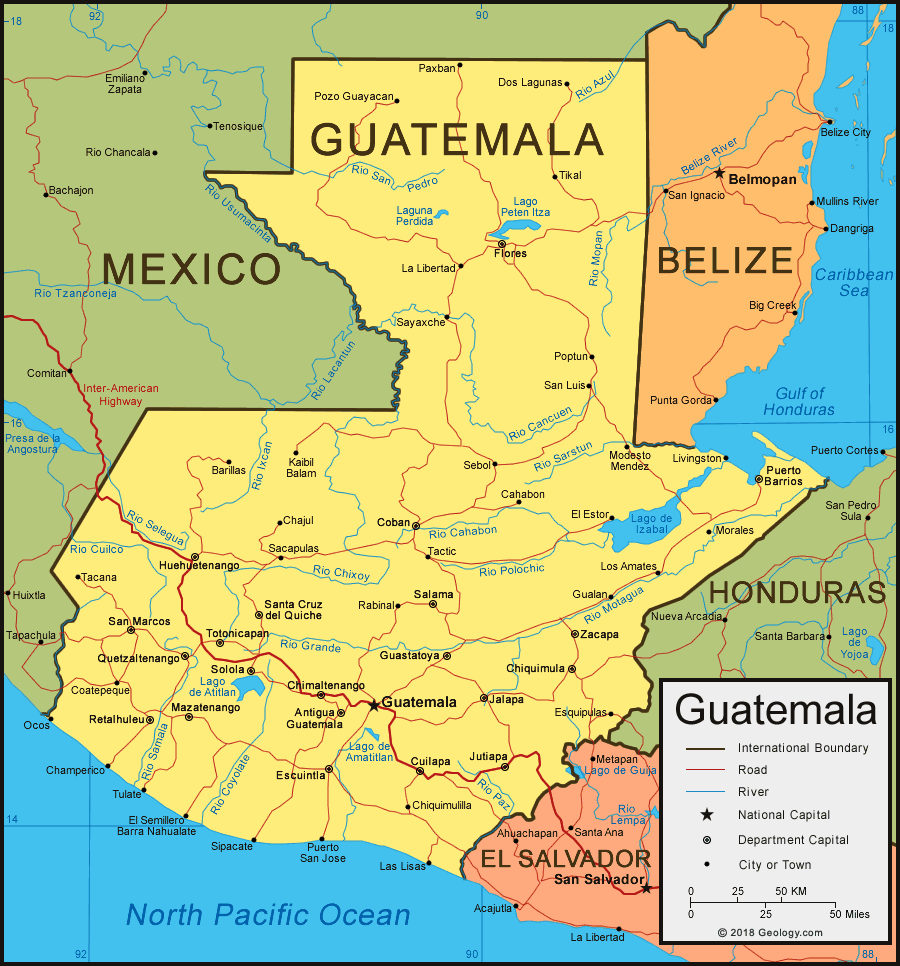 Where is Guatemala?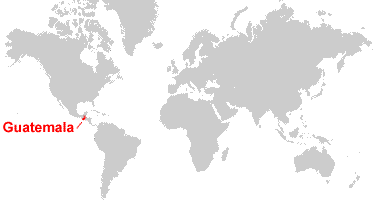 Guatemala Satellite Image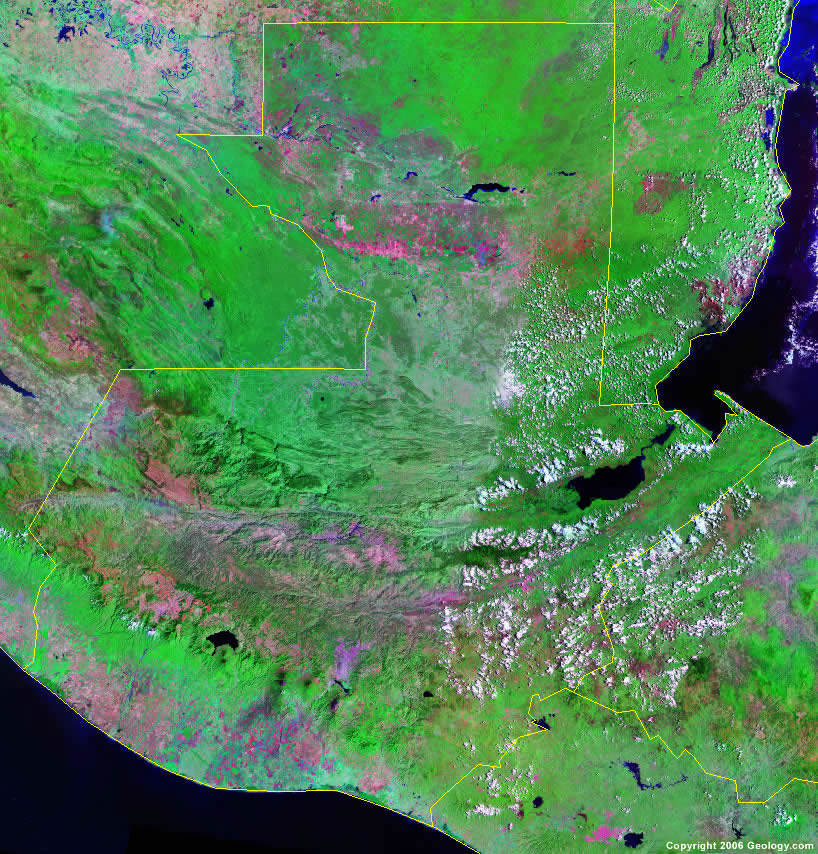 Guatemala Country Information:
Guatemala is located in Central America. Guatemala is bordered by the Gulf of Honduras (Caribbean Sea) and the Pacific Ocean, Mexico to the north and west, and Belize, Honduras, and El Salvador to the east.

Guatemala Bordering Countries:
Belize
,
El Salvador
,
Honduras
,
Mexico

Guatemala Cities:
Amatitlan, Antigua Guatemala, Barillas, Cahabon, Chajul, Champerico, Chimaltenango, Chiquimulilla, Coatepeque, Coban, Concepcion las Minas, Cuilapa, El Estor, El Progreso, El Semillero Barra Nahualate, Escuintla, Flores, Francisco Vela, Gualan, Guatemala, Huehuetenango, Jalapa, Jutiapa, Las Lisas, Livingston, Los Amates, Los Delores, Mariscos, Mazatenango, Mixco, Modesto Mendez, Morales, Ocos, Paxban, Poptun, Pueblo Nuevo Tiquisate, Puerto Barrios, Quezltenango, Rabinal, Retalhuleu, Rubelsanto, Sacapulas, Salama, San Andres, San Jose, San Luis, San Marcos, Santa Cruz del Quiche, Santo Tomas de Castilla, Siquinala, Solola, Tactic, Tikal, Totonicapan, Tulate, Villa Nueva and Zacapa.

Guatemala Locations:
Bahia de Amatique, Cancuen River, Chixoy River, Coyolate River, Gulf of Honduras (Caribbean Sea), Ixcan River, Lago de Atitlan, Lago de Guya, Lago de Izabel, Lago Peten Itza, Laguna del Tigre, Mopan River, Motagua River, Pacific Ocean, Paz River, Polochic River, Rio Grande River, Salinas River, Samala River, San Miguel River, San Pedro River, Sarstun River, Sierra de las Minas, Sierra de los Cuchumatanes, Sierra Madre and Xalbal River.

Guatemala Natural Resources:
Guatemala has a variety of natural resources, which include rare woods, chicle, fish, and nickel. Sources of fuel include petroleum and hydropower.

Guatemala Natural Hazards:
There are numerous volcanoes in the mountains of Guatemala, and these are the source for the country's occasional violent earthquake. Another natural hazard is the country's Caribbean coast is extremely susceptible to hurricanes and other tropical storms.

Guatemala Environmental Issues:
Environmental issues for Guatemala include water pollution and soil erosion. In addition there is deforestation in the country's Peten rainforest.


Copyright information: The images on this page were composed by Angela King and Brad Cole and are copyright by Geology.com © 2008. These images are not available for use beyond our websites. If you would like to share them with others please link to this page. The satellite image was produced using Landsat data from NASA and the map was produced using data licensed from and copyright by Map Resources © 2008.