Home » World Maps » Map of Guinea-Bissau
Guinea-Bissau Map - Guinea-Bissau Satellite Image

Where is Guinea-Bissau?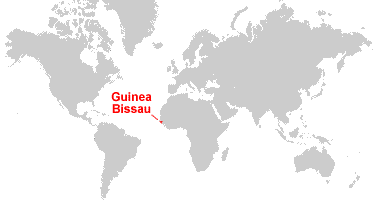 Guinea-Bissau Satellite Image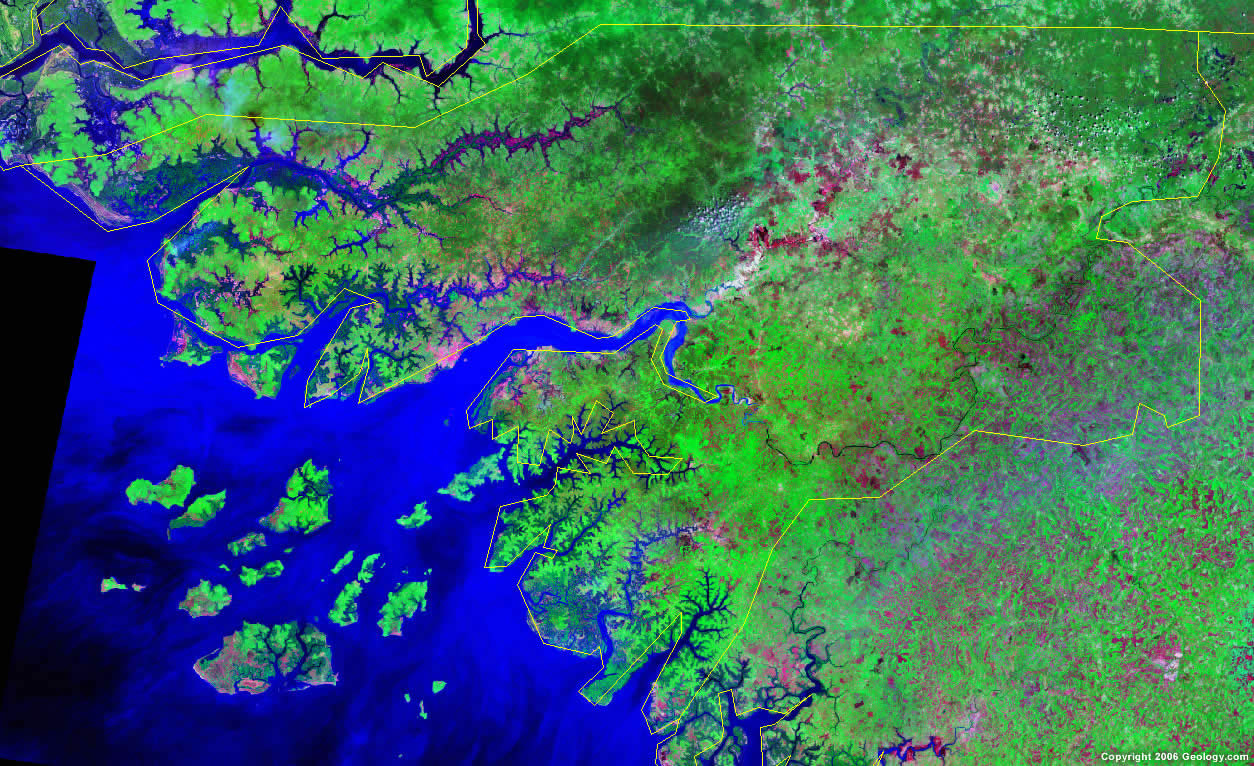 Guinea-Bissau Country Information:
Guinea-Bissau is located in western Africa. Guinea-Bissau is bordered by the Atlantic Ocean, Senegal to the north, and Guinea to the east.

Guinea-Bissau Bordering Countries:
Guinea
,
Senegal

Guinea-Bissau Cities:
Bafata, Bissau, Bolama, Buba, Bubaque, Cacheu, Cacine, Catio, Farim, Fulacunda, Madina do Boe, Mansaba, Nova Lamego, Sao Domingos and Sao Joao.

Guinea-Bissau Locations:
Atlantic Ocean, Cacheu River and Geba River.

Guinea-Bissau Natural Resources:
Guinea-Bissau has unexploited deposits of petroleum and commercial resources of phosphates present. Other natural resources for the country include fish, timber, bauxite, clay, granite and limestone.

Guinea-Bissau Natural Hazards:
Guinea-Bissau has natural hazards which include brush fires, and a hot, dry, dusty harmattan haze that can reduce visibility during dry season.

Guinea-Bissau Environmental Issues:
The country of Guinea-Bissau has environmental issues, which include deforestation and soil erosion. There is also overgrazing and overfishing.


Copyright information: The images on this page were composed by Angela King and Brad Cole and are copyright by Geology.com © 2008. These images are not available for use beyond our websites. If you would like to share them with others please link to this page. The satellite image was produced using Landsat data from NASA and the map was produced using data licensed from and copyright by Map Resources © 2008.