Home » World Maps » Map of Kuwait
Kuwait Map - Kuwait Satellite Image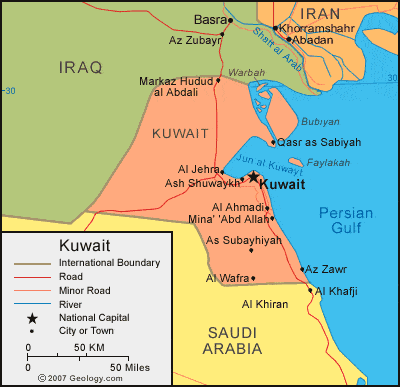 Where is Kuwait?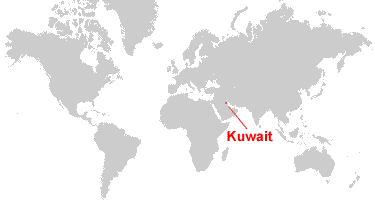 Kuwait Satellite Image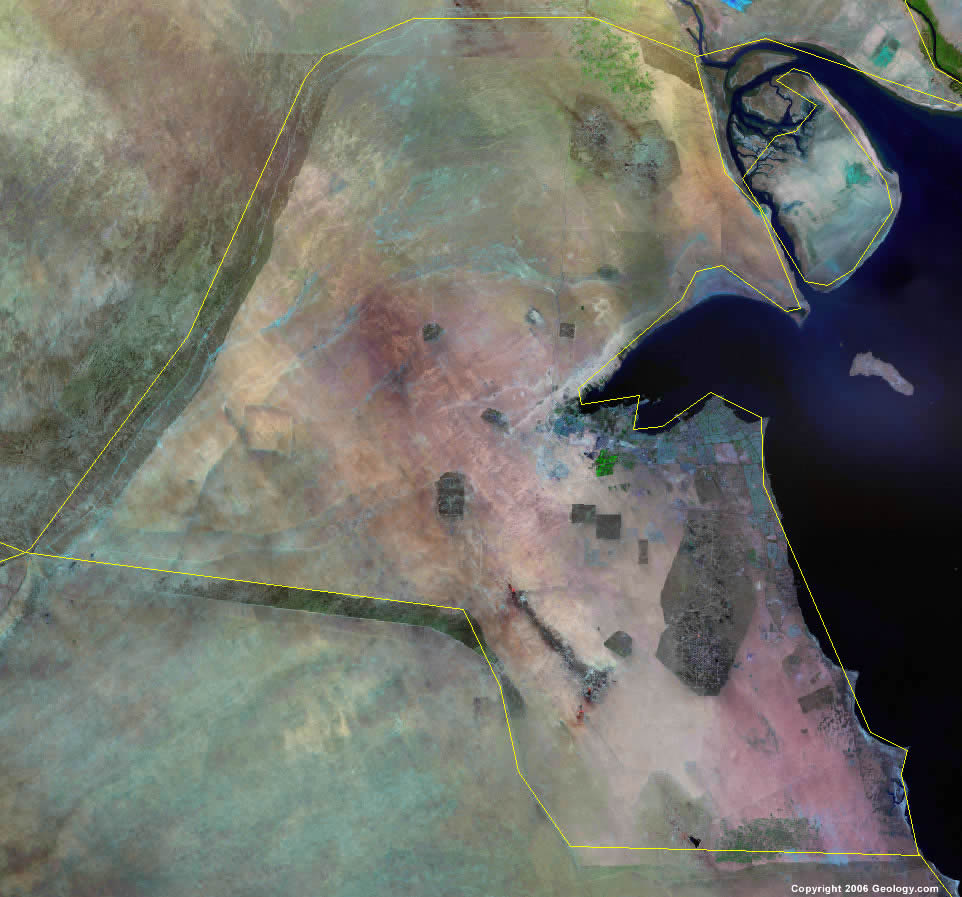 Kuwait Country Information:
Kuwait is located in the Middle East. Kuwait is bordered by the Persian Gulf to the east, Iraq to the west and north, and Saudi Arabia to the south.

Kuwait Bordering Countries:
Iraq
,
Saudi Arabia

Kuwait Cities:
'Abdali, Al Ahmadi, Al Jahra, Al Khiran, Al Kuwayt (Kuwait), Al Wafrah, As Subayhiyah, Ash Shuwayhk, Az Zawr, Bubiyan, Mardaz Hudud al Abdali, Mina' 'Abd Allah and Qasr as Sabiyah.

Kuwait Locations:
Dijlah (Tigris River), Jun al Kuwayt, Persian Gulf (Arabian Gulf).

Kuwait Natural Resources:
Kuwait has commercial deposits of fuel which include petroleum and natural gas. Other natural resources include fish and shrimp.

Kuwait Natural Hazards:
Sudden cloudbursts in Kuwait are common from October to April and they bring heavy rain, which can damage roads and houses. Other natural hazards include sandstorms and dust storms that occur throughout the year, although they are most common between March and August.

Kuwait Environmental Issues:
Kuwait has limited natural fresh water resources and water pollution. However, they have some of the world's largest and most sophisticated desalination facilities, which provide much of the country's water. Other environmental issues for Kuwait include air pollution, and desertification.


Copyright information: The images on this page were composed by Angela King and Brad Cole and are copyright by Geology.com © 2008. These images are not available for use beyond our websites. If you would like to share them with others please link to this page. The satellite image was produced using Landsat data from NASA and the map was produced using data licensed from and copyright by Map Resources © 2008.