Home » World Maps » Map of South America
South America Map - South America Satellite Image

Where is South America?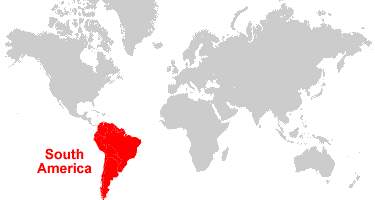 South America Satellite Image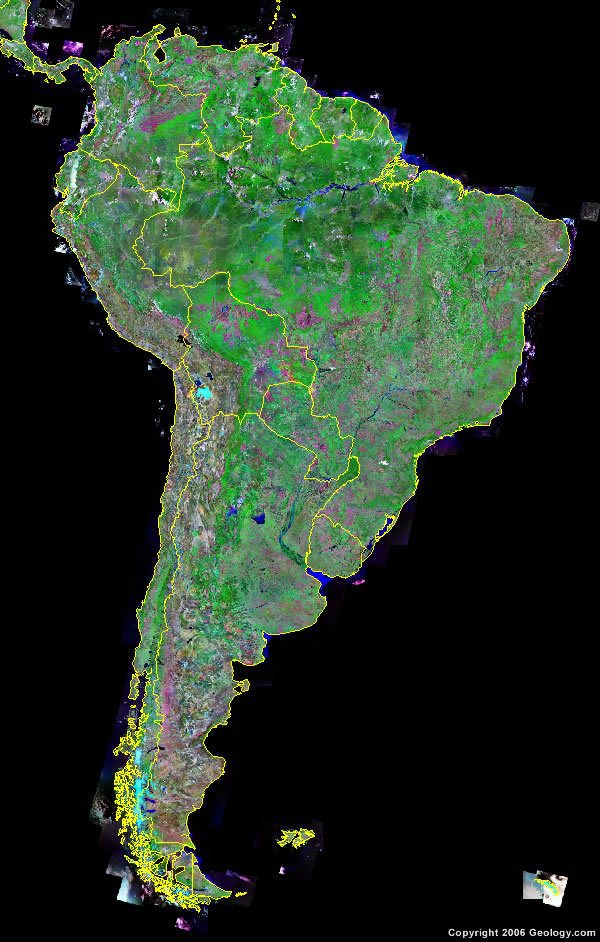 South America Country Information:
South America is a continent south of North America, between the Atlantic Ocean and the Pacific Ocean.

South America Bordering Countries:

South America Cities:
Argentina, Bolivia, Brazil, Chile, Colombia, Costa Rica, Ecuador, French Guiana, Guyana, Panama, Paraguay, Peru, Suriname, Tobago, Trinidad, Uruguay, Venezuela and West Falkland Islands.

South America Locations:
Amazonas (Amazon River) in Brazil, Atlantic Ocean, Cordillera de los Andes along the east coast, Lago Maracaibo in Venezuela, Lago Titicaca between Peru and Bolivia, Laguna Mar Chiquita in Argentina, Pacific Ocean, Parana River in Brazil, Rio de la Plata between Uruguay and Argentina and Salar de Uyuni in Brazil.

South America Natural Resources:

South America Natural Hazards:

South America Environmental Issues:


Copyright information: The images on this page were composed by Angela King and Brad Cole and are copyright by Geology.com © 2008. These images are not available for use beyond our websites. If you would like to share them with others please link to this page. The satellite image was produced using Landsat data from NASA and the map was produced using data licensed from and copyright by Map Resources © 2008.