Home » World Maps » Africa » Algeria
Algeria Map and Satellite Image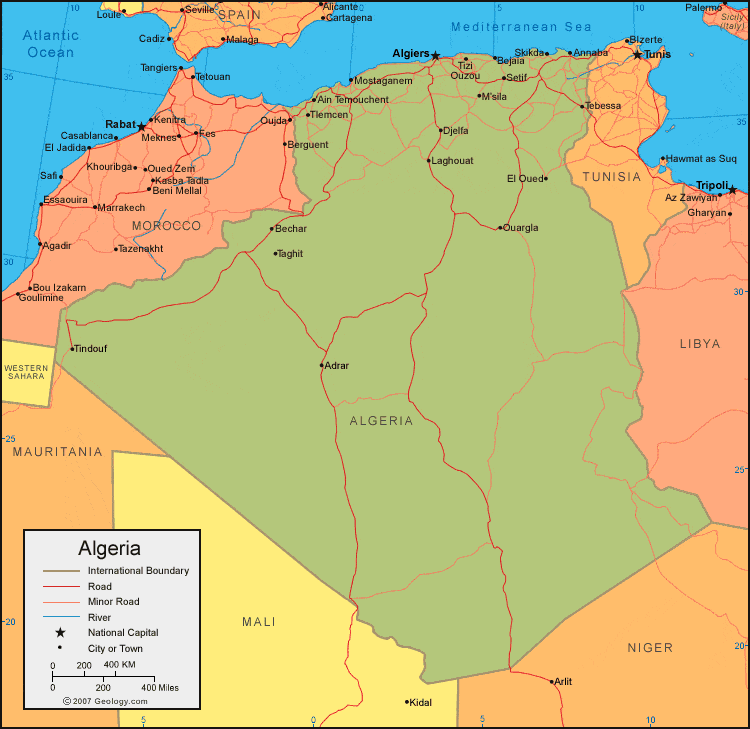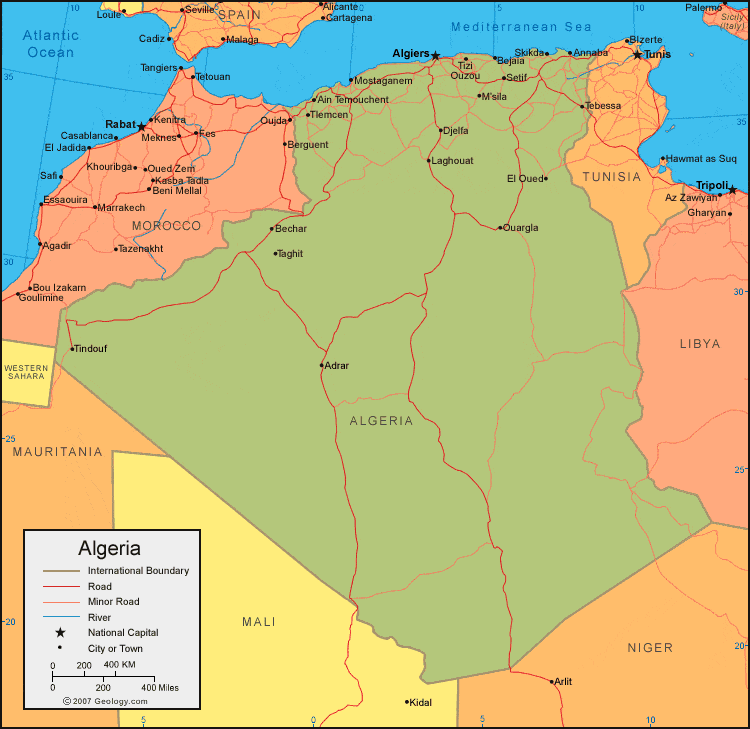 Algeria is located in northern Africa. Algeria is bordered by the Mediterranean Sea, Morocco and Western Sahara to the west, Mauritania, Mali, and Niger to the south, and Libya and Tunisia to the east.
Algeria Bordering Countries:
Libya
,
Mali
,
Mauritania
,
Morocco
,
Niger
,
Tunisia
Regional Maps:
Western Sahara
,
Africa
,
World Map
Where is Algeria?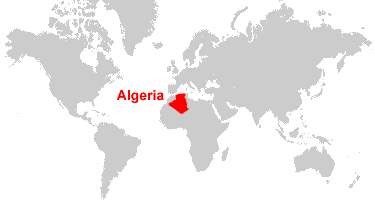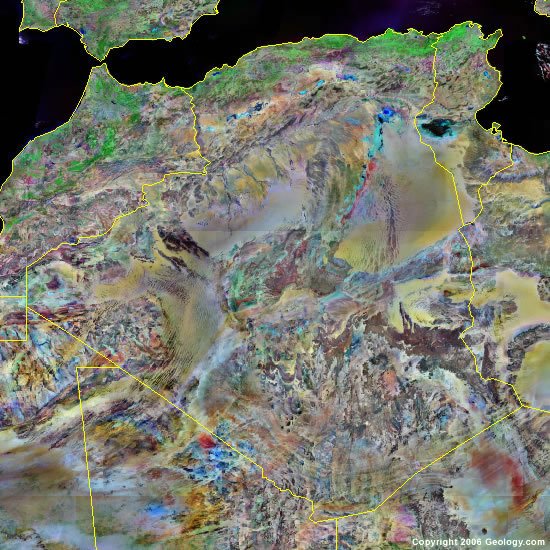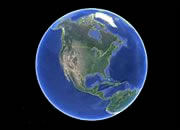 Google Earth is a free program from Google that allows you to explore satellite images showing the cities and landscapes of Algeria and all of Africa in fantastic detail. It works on your desktop computer, tablet, or mobile phone. The images in many areas are detailed enough that you can see houses, vehicles and even people on a city street. Google Earth is free and easy-to-use.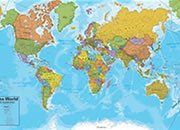 Algeria is one of nearly 200 countries illustrated on our Blue Ocean Laminated Map of the World. This map shows a combination of political and physical features. It includes country boundaries, major cities, major mountains in shaded relief, ocean depth in blue color gradient, along with many other features. This is a great map for students, schools, offices and anywhere that a nice map of the world is needed for education, display or decor.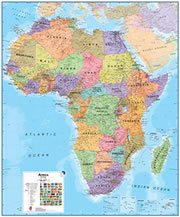 If you are interested in Algeria and the geography of Africa our large laminated map of Africa might be just what you need. It is a large political map of Africa that also shows many of the continent's physical features in color or shaded relief. Major lakes, rivers,cities, roads, country boundaries, coastlines and surrounding islands are all shown on the map.

Algeria Cities:
Adrar, Ain Temouchent, Alger (Algiers), Annaba (Bone), Batna, Bechar, Bejaia, Bejaia (Bougie), Biskra, Blida, Bou Saada, Constantine, Dellys, Djelfa, El Harrach, El Oued, Laghouat, Mostaganem, M'sila, Oran, Ouargla, Setif, Skikda (Philippeville), Taghit, Tebessa, Tindouf, Tizi Ouzou and Tlemcen.

Algeria Locations:
Ahaggar (Hoggar) Mountains, Alboran Sea, Atlantic Ocean, Atlas Mountians, Atlas Saharien Mountains, Bahar el Hammar, Chott ech Chergui, Chott el Honda, Chott Melrhir, Erg Chech, Erg Iguidi, Golfe de Bejaia, Grand Erg Occidental, Grand Erg Oriental, Mediterranean Sea, Sebkha Azzel Matti, Sebkha d'Oran (dry salt lakes), Sebkha Mekerrhane and Strait of Gibraltar.

Algeria Natural Resources:
Algeria has fossil fuel resources which include oil and natural gas. Metal resources include iron ore, uranium, lead and zinc. Commercial phosphate resources are also present.

Algeria Natural Hazards:
The mountainous areas of Algeria are subject to severe earthquakes. During the rainy season the country can also experience mudslides and floods.

Algeria Environmental Issues:
Environmental issues for Algeria include inadequate supplies of potable water, and pollution of rivers and coastal waters, due to dumping of raw sewage, petroleum refining waste and other industrial runoff. The Mediterranean Sea, on Algeria's northern border, is especially becoming polluted from oil wastes, fertilizer runoff, and soil erosion. Soil erosion is taking place from overgrazing, other poor farming practices, and desertification.

ADVERTISEMENT