Home » World Maps » Map of Liberia
Liberia Map - Liberia Satellite Image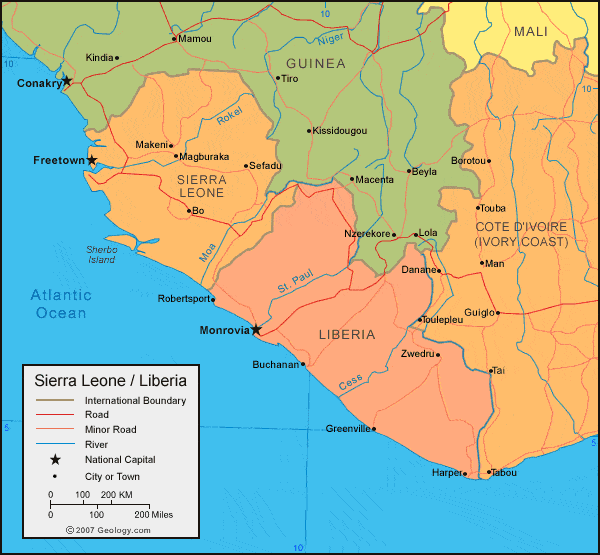 Where is Liberia?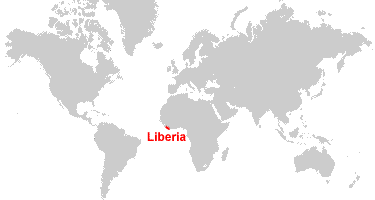 Liberia Satellite Image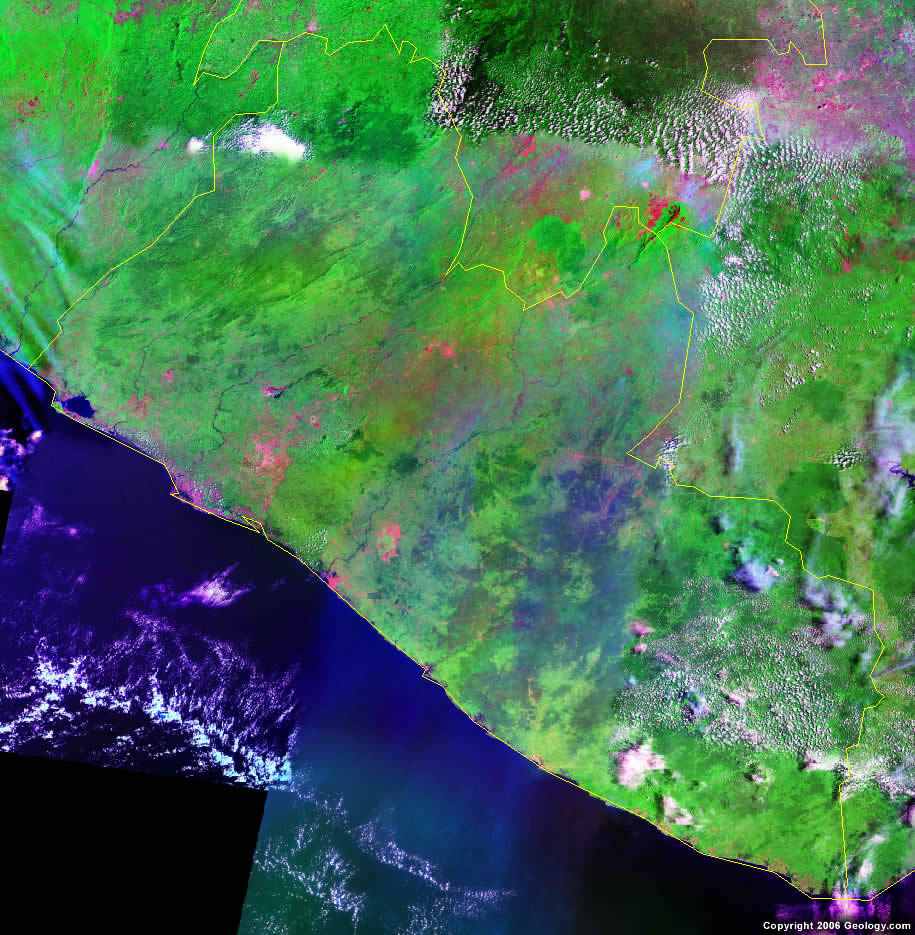 Liberia Country Information:
Liberia is located in western Africa. Liberia is bordered by the Atlantic Ocean, Sierra Leone and Guinea to the north, and Cote D'ivoire (Ivory Coast) to the east.

Liberia Bordering Countries:
Guinea
, Cote d'Ivoire,
Sierra Leone

Liberia Cities:
Belle Yella, Brewerville, Buchanan, Cape Palmas, Edina, Garawe, Gbarnga, Grand Cess, Greenville, Harper, Kle, Marshall, Monrovia, Nana Kru, Pelokehn, River Cess, Robertsport, Sasstown, Sehnkwehn, Suehn, Tapeta, Timbo, Tubmanburg, Zorzor and Zwedru.

Liberia Locations:
Atlantic Ocean, Cavalla River, Cess River, Lake Piso, Loffa River, Mano River, Moro River, Nimba Mountains, Sinoe Bay, St. John River and St. Paul River.

Liberia Natural Resources:
Liberia has commercial resources which include iron ore, diamonds and gold. Other natural resources are timber and hydropower.

Liberia Natural Hazards:
One of the natural hazards in Liberia is the dust-laden harmattan winds, which blow in from the Sahara, from December to March.

Liberia Environmental Issues:
Environmental issues for Liberia include deforestation of their tropical rain forests and the loss of biodiversity. The country also has soil erosion and its coastal waters are polluted from oil residue and raw sewage.


Copyright information: The images on this page were composed by Angela King and Brad Cole and are copyright by Geology.com © 2008. These images are not available for use beyond our websites. If you would like to share them with others please link to this page. The satellite image was produced using Landsat data from NASA and the map was produced using data licensed from and copyright by Map Resources © 2008.