Home » World Maps » Map of Niger
Niger Map - Niger Satellite Image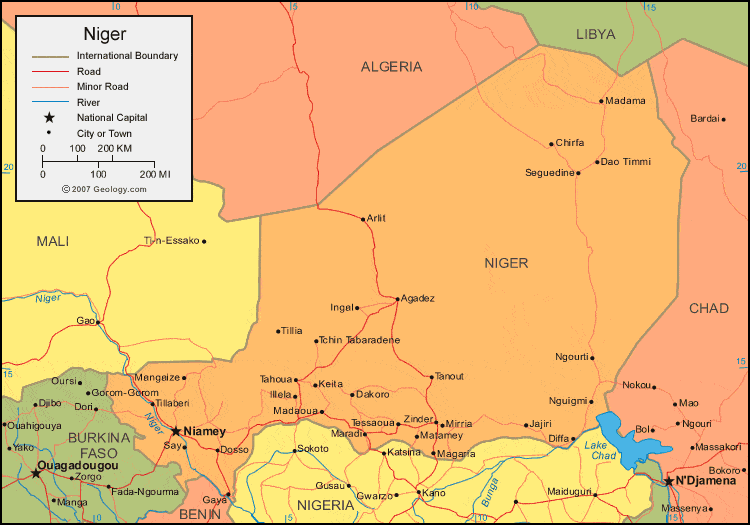 Where is Niger?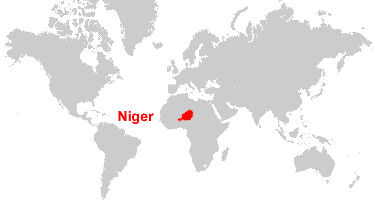 Niger Satellite Image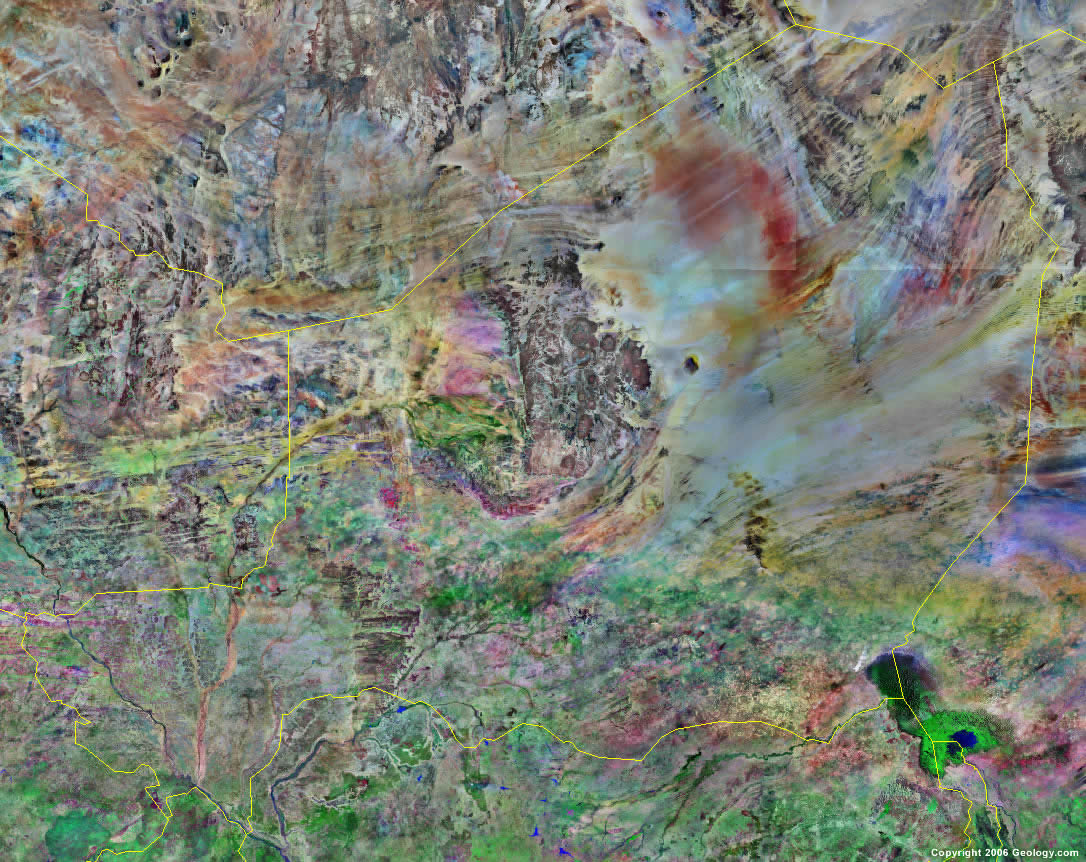 Niger Country Information:
Niger is located in northern Africa. Niger is bordered by Algeria and Libya to the north, Chad to the east, Nigeria and Benin to the south, and Mali and Burkina Faso to the west.

Niger Bordering Countries:
Algeria
,
Benin
,
Burkina Faso
,
Chad
,
Libya
,
Mali
,
Nigeria

Niger Cities:
Abalek, Arlit, Ayorou, Bankilare, Bayzo, Boboye, Bosse Bangou, Chirfa, Dakoro, Dao Timmi, Dargol, Diffa, Dosso, Gaya, Illela, Ingal, Jajiri, Keita, Kolo, Kore Mayroua, Lido, Loga, Madama, Madaoua, Magaria, Mangaize, Maradi, Matamey, Mirria, Ngourti, Nguigmi, Niamey, Say, Seguedine, Sinder, Tahoua, Tanout, Tchin Tabaradene, Tera, Tessaoua, Tibiri, Tillaberi, Tillia, Torodi, Yeni and Zinder.

Niger Locations:
Lake Chad (Lake Tchad), Niger River and Sahara Sahel (Sahara Desert) .

Niger Natural Resources:
Niger has fossil fuels which includes deposits of petroleum and coal. The metallic resources include gold, tin, uranium, iron ore and molybdenum. Some of the other natural resources are gypsum, salt and phosphates.

Niger Natural Hazards:
There are some natural hazards in the country of Niger, one of which is the recurring occurrences of drought.

Niger Environmental Issues:
Environmental issues for Niger are mostly land related. These include: overgrazing; soil erosion; deforestation; desertification. The country's wildlife populations (such as the giraffe, hippopotamus, elephant, and lion) are threatened because of habitat destruction and poaching.


Copyright information: The images on this page were composed by Angela King and Brad Cole and are copyright by Geology.com © 2008. These images are not available for use beyond our websites. If you would like to share them with others please link to this page. The satellite image was produced using Landsat data from NASA and the map was produced using data licensed from and copyright by Map Resources © 2008.