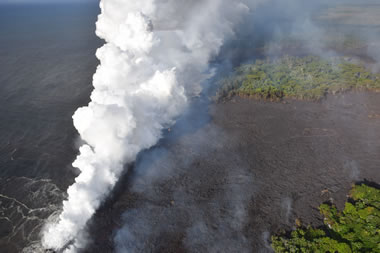 In late April 2018, small earthquakes began shaking the East Rift Zone of Kilauea Volcano, located along the southeastern side of the Island of Hawaii. Soon, hundreds of small earthquakes had been recorded, and several fissure eruptions began fountaining lava and producing lava flows near the community of Leilani Estates.
In the weeks that followed, at least fifteen fissures were producing lava and poisonous sulfur dioxide gas. The lava flows had destroyed at least three dozen homes, damaged roads, downed power lines and covered over 100 acres with fresh lava flows.
Daily earthquake activity persisted through the weeks. The largest earthquake was a 6.9 magnitude event. It damaged many buildings on the island of Hawaii, triggered numerous landslides and new fissure eruptions, and cracked roads on the eastern part of the island. It was one of the most powerful earthquakes ever felt in the Hawaiian Islands chain.
First-Ever Ashfall Advisory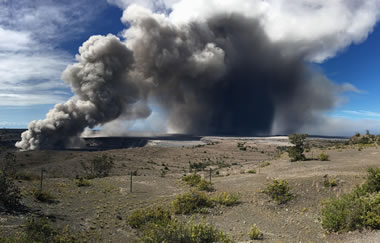 Ash Column at Overlook Crater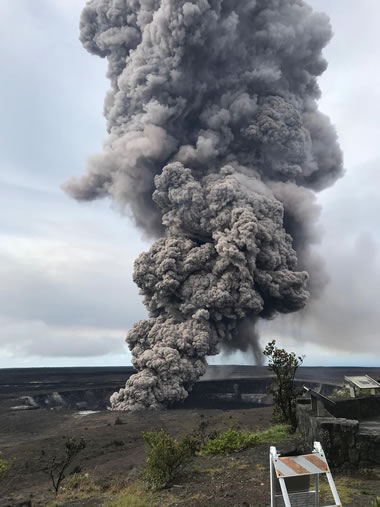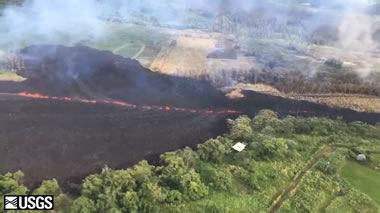 Satellite Image of Kilauea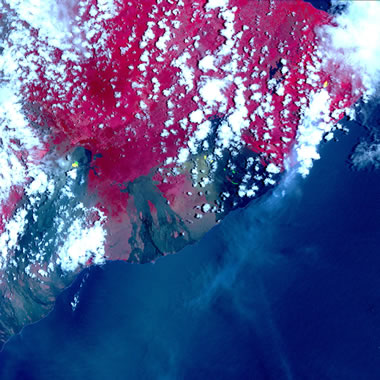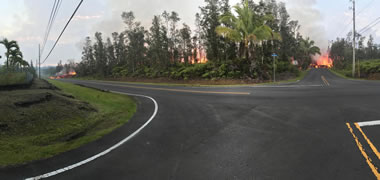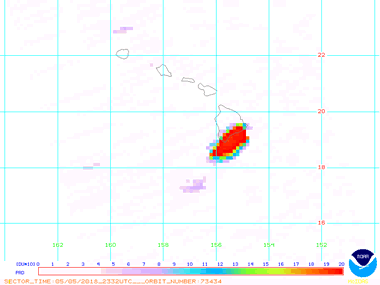 Red Ash Plume at Pu'u 'O'o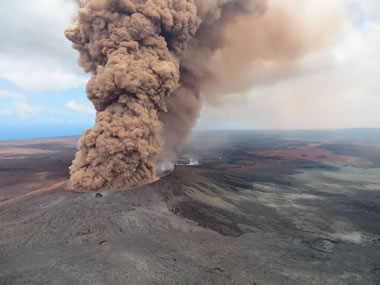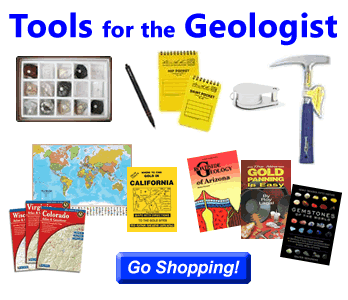 More From Geology.com:
| | |
| --- | --- |
| Volcanoes - Articles about volcanoes, volcanic hazards and eruptions past and present. | |
| Minerals: Information about ore minerals, gem materials and rock-forming minerals. | Kick 'em Jenny is a submarine volcano and one of the most active on the Caribbean plate. |
| Rock Gallery: Photos of igneous, sedimentary and metamorphic rocks. | Gemstones - Colorful images and articles about diamonds and colored stones. |
| Diamonds: Learn about the properties of diamond, its many uses and diamond discoveries. | Garnet is best known as a red gemstone. It occurs in any color and has many industrial uses. |