Home » World Maps » Map of Iran
Iran Map - Iran Satellite Image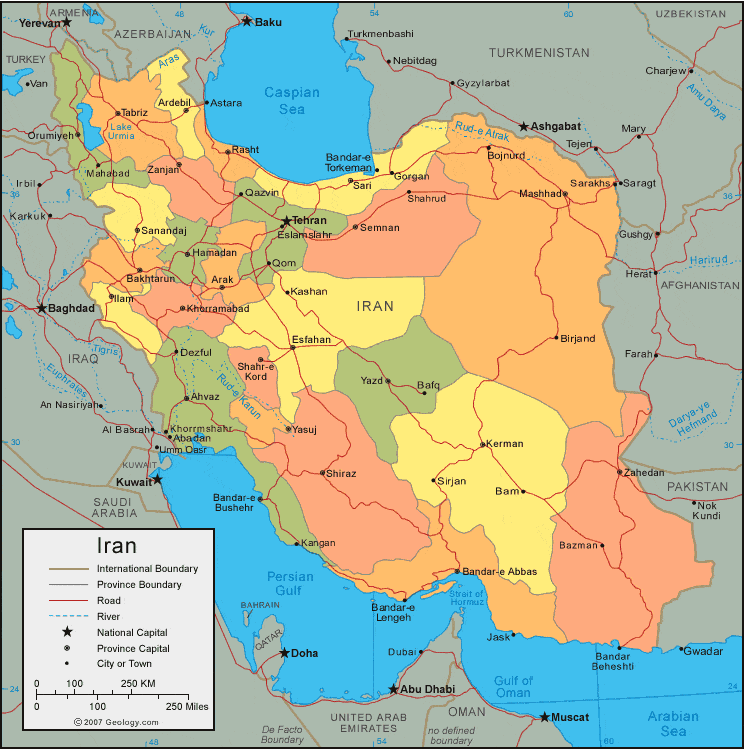 Where is Iran?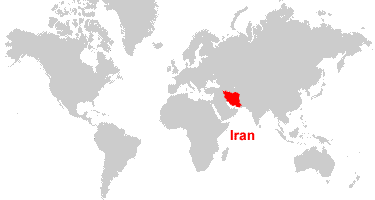 Iran Satellite Image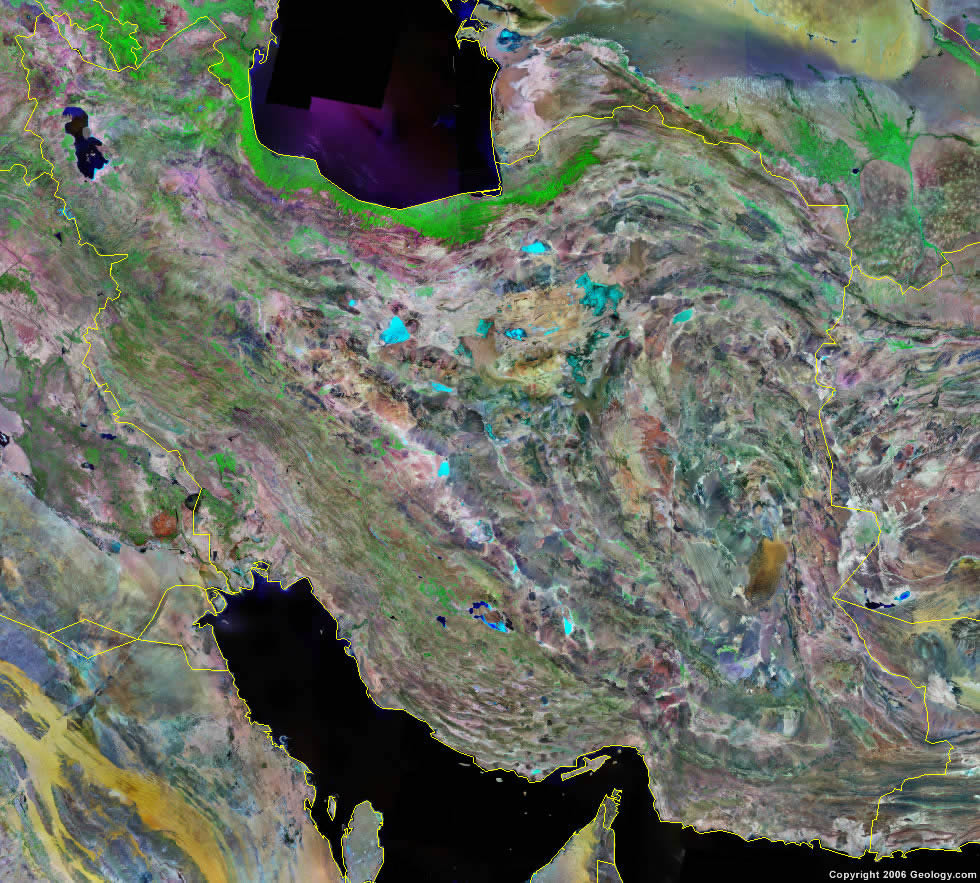 Iran Country Information:
Iran is located in the Middle East, in southwestern Asia. It is bordered by the Caspian Sea, the Persian Gulf, and the Gulf of Oman; Turkey and Iraq to the west, Turkmenistan, Azerbaijan, and Armenia to the north, and Afghanistan and Pakistan to the east.

Iran Bordering Countries:
Afghanistan
,
Armenia
,
Azerbaijan
,
Iraq
,
Pakistan
,
Turkey
,
Turkmenistan

Iran Cities:
Abadan, Ahvaz, Ardabil, Astara, Bafq, Bakhtarun, Bam, Bandar Beheshti, Bandar-e Abbas, Bandar-e Bushehr, Bandar-e Lengeh, Bazman, Birjand, Bojnurd, Dezful, Esfahan (Isfahan), Eslamslahr, Gorgan, Hamadan, Ilam, Jask, Kangan, Karaj, Kashan, Kerman, Khorramabad, Khvoy, Mahabad, Maragheh, Mashhad, Orumiyeh, Qazvin, Qomsheh, Qorn, Rasht, Sa'idabad (Sirjah), Sanandaj, Sarakhs, Sari, Semnan, Shahr-e Kord, Shahrud, Shiraz, Sirjan, Tabriz, Tajrish, Tehran, Yasuj, Yazd, Zahedan and Zanjin.

Iran Locations:
Caspian Sea, Daryacheh-ye Bakhtegan Lake, Daryacheh-ye Namak, Daryacheh-ye Orumiyeh (Lake Urmia), Daryacheh-ye Sistan Lake, Daryacheh-ye Tashk Lake, Dasht-e Kavir (Salt Desert), Dasht-e Lut, Gulf of Bahrain, Gulf of Oman, Gwater Bay, Hamun-e Jaz Murian Lake, Hamun-e Saberi Lake, Kopetdag Mountains, Kuhha-ye Zagros (Zagros Mountains), Persian Gulf (Arabian Gulf), Reshteh-ye Alborz (Elburz Mountains), Rud-e Karun and Strait of Hormuz.

Iran Natural Resources:
Iran has vast amounts of fuel resources such as petroleum, natural gas and coal. Other mineral resources include chromium, copper, iron ore, lead, manganese, sulfur and zinc.

Iran Natural Hazards:
Iran has natural hazards, which include: periodic droughts; floods; dust storms; sandstorms; earthquakes.

Iran Environmental Issues:
Iran has a number of environmental issues. These include water pollution from raw sewage and industrial waste, and oil pollution in the Persian Gulf. Iran has inadequate supplies of potable water, however there are also wetland losses, due to drought. The land issues include: urbanization; deforestation; overgrazing; desertification; soil degradation, from salination. Iran has air pollution, especially in the urban areas, from vehicle emissions, refinery operations, and industrial effluents.


Copyright information: The images on this page were composed by Angela King and Brad Cole and are copyright by Geology.com © 2008. These images are not available for use beyond our websites. If you would like to share them with others please link to this page. The satellite image was produced using Landsat data from NASA and the map was produced using data licensed from and copyright by Map Resources © 2008.