Home » World Maps » Map of Western Sahara
Western Sahara Map - Western Sahara Satellite Image

Where is Western Sahara?

Western Sahara Satellite Image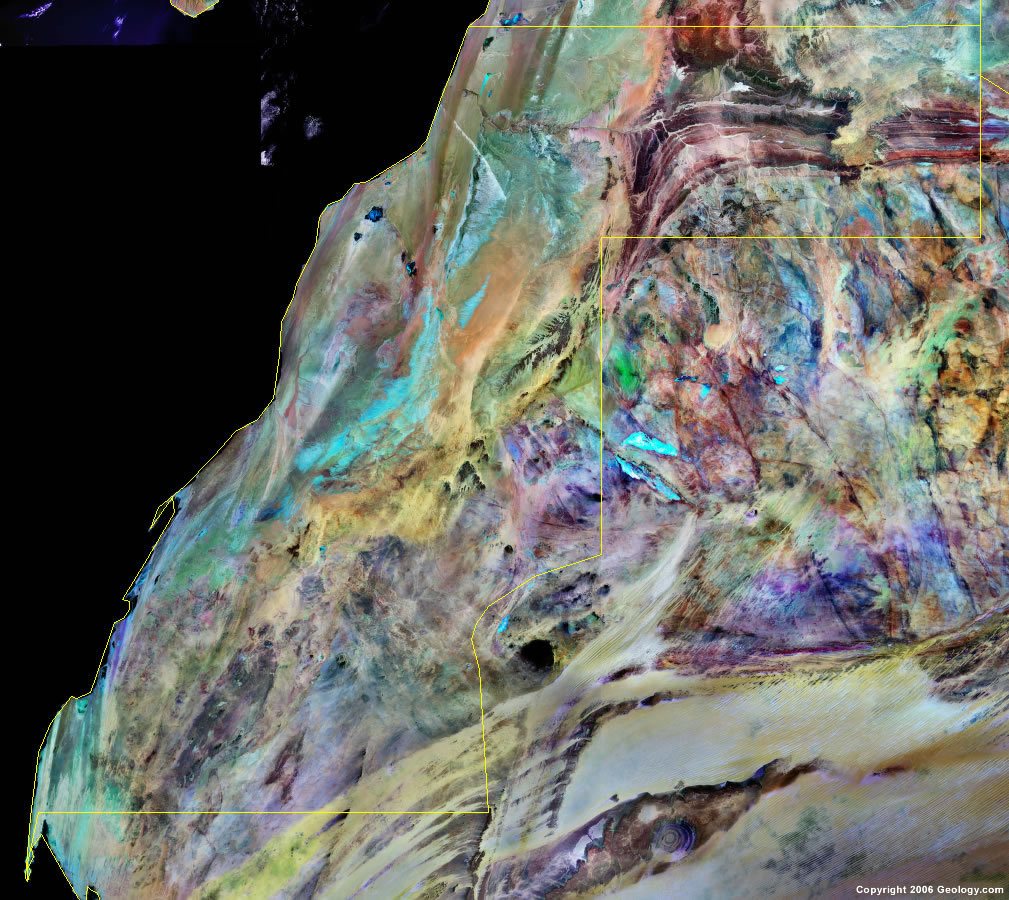 Western Sahara Country Information:
Western Sahara is located in northern Africa. Western Sahara is bordered by the Atlantic Ocean, Morrocco to the north, Algeria to the east and Mauritania to the south and east.

Western Sahara Bordering Countries:
Algeria
,
Mauritania
,
Morocco

Western Sahara Cities:
Ad Dakhla, Aghwinit, Al Haggounia, Al Mahbas, Amasine, Argoub, Awfist, Bir Gandouz, Bir Lahmar, Boujdour, Boukra, Cnalwa, Dawra, Galtat Zemmour, Jdiriya, Laayoune, Lamjaybir, Lemsid, Mijek, Nwayfadh, Skaymat, Tamayya and Techia.

Western Sahara Locations:
Atlantic Ocean.

Western Sahara Natural Resources:
Western Sahara has natural resources, which include phosphates and iron ore.

Western Sahara Natural Hazards:
In Western Sahara, the widespread harmattan haze exists 60% of time, often causing a severe restriction of visibility. The country experiences other natural hazards including the hot, dry, dust/sand-laden sirocco wind, which can occur during winter and spring months.

Western Sahara Environmental Issues:
Environmental issues for Western Sahara include the lack of arable land and sparse water.


Copyright information: The images on this page were composed by Angela King and Brad Cole and are copyright by Geology.com © 2008. These images are not available for use beyond our websites. If you would like to share them with others please link to this page. The satellite image was produced using Landsat data from NASA and the map was produced using data licensed from and copyright by Map Resources © 2008.