Home » World Maps » Australia » Samoa
Samoa Map and Satellite Image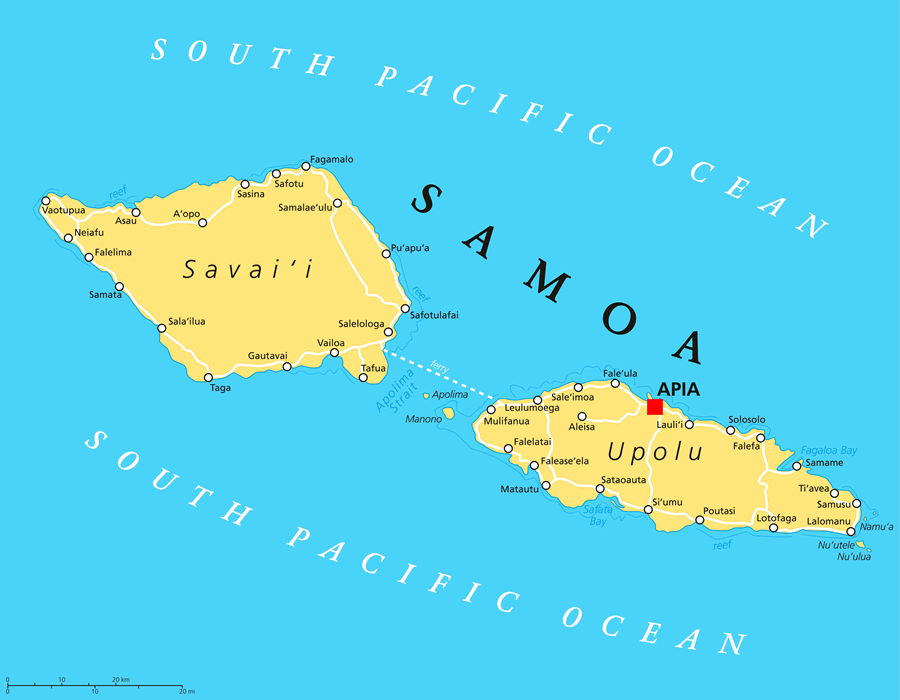 Samoa is an island country and an independent state located in the South Pacific Ocean. It is about halfway between Hawaii and New Zealand. It consists of two main islands (Savai'i and Upolu), two smaller islands (Manono and Apolima), and several small uninhabited islands. The 2020 census of Samoa reported a population of 202,506.



Samoa's neighboring island groups include: American Samoa (a United States territory of five main islands and two coral atolls about 40 miles to the east); Tonga (an independent state and archipelago of 36 inhabited and 133 uninhabited islands about 550 miles to the southwest); and, Fiji (an independent state and archipelago of about 110 inhabited islands, about 220 uninhabited islands, and over 500 islets about 715 miles to the southwest).

The islands of Samoa were all produced by volcanic eruptions above the Samoa hotspot. Today, active volcanism only occurs on Savai'i, the westernmost island. Historical eruptions have occurred at Mt. Matavanu (1905-1911), Mata o le Afi (1902), and Mauga Afi (1725). Image by Peter Hermes Furian / Alamy Stock Photo.
Samoa Neighboring Countries:
Fiji
Regional Maps:
Map of Australia
,
Map of New Zealand
,
Map of New Caledonia
,
Map of the Solomon Islands
,
World Map
Where is Samoa?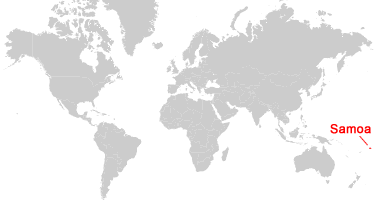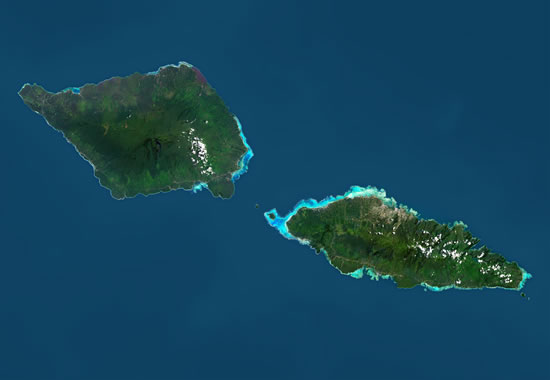 Data for the satellite image above was acquired by the Landsat 8 satellite in 2014. Image by Universal Images Group North America LLC / Alamy Stock Photo. Click for a larger view.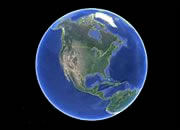 Google Earth is a free program from Google that allows you to explore satellite images showing the cities and landscapes of Samoa and all of Oceania in fantastic detail. It works on your desktop computer, tablet, or mobile phone. The images in many areas are detailed enough that you can see houses, vehicles and even people on a city street. Google Earth is free and easy-to-use.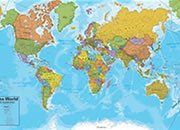 Samoa is one of nearly 200 countries illustrated on our Blue Ocean Laminated Map of the World. This map shows a combination of political and physical features. It includes country boundaries, major cities, major mountains in shaded relief, ocean depth in blue color gradient, along with many other features. This is a great map for students, schools, offices and anywhere that a nice map of the world is needed for education, display or decor.

Samoa Cities and Towns:
Aleisa, A'opo, Apia, Asau, Fagamalo, Falease'ela, Falefa, Falelatai, Falelima, Fale'ula, Gautavai, Lalomanu, Lauli'i, Leulumoega, Lotofaga, Matautu, Mulifanua, Neiafu, Poutasi, Pu'apu'a, Safotu, Safotulafai, Sala'ilua, Sale'imoa, Salelologa, Samalae'ulu, Samame, Samata, Samusu, Sasina, Sataoauta, Si'umu, Solosolo, Tafua, Taga, Ti'avea, Vailoa, Vaotupua.

Samoa Named Islands:
Apolima, Manono, Namu'a, Nu'ulua, Nu'utele, Savai'i, Upolu.

Samoa Locations:
South Pacific Ocean, Apolima Strait, Fagaloa Bay, Safata Bay.

Samoa Natural Resources:
Hydropower is an important natural resource for electricity production in Samoa. Other resources include fish and hardwood forests.

Samoa Natural Hazards:
Samoa experiences occasional cyclones. The westernmost island of Savai'i is a historically active volcano, with the last eruption occurring in 1911. It is the largest shield volcano in the South Pacific.

Samoa Environmental Issues:
Environmental issues pertaining to the land in Samoa include deforestation and soil erosion. Other concerns include overfishing, and invasive species which threaten Samoa's native biodiversity.