Home » World Maps » Map of Mali
Mali Map - Mali Satellite Image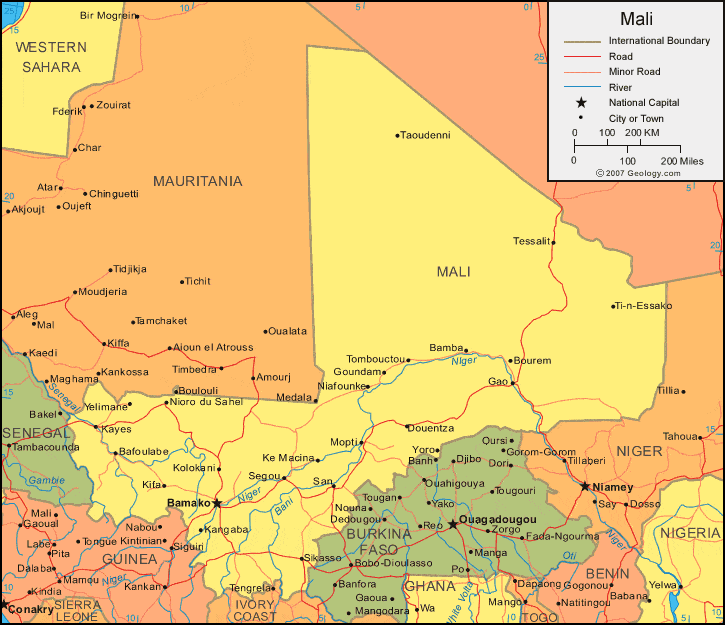 Where is Mali?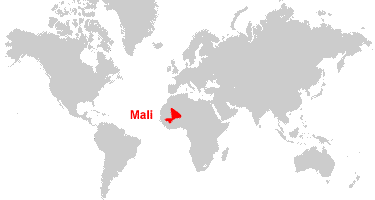 Mali Satellite Image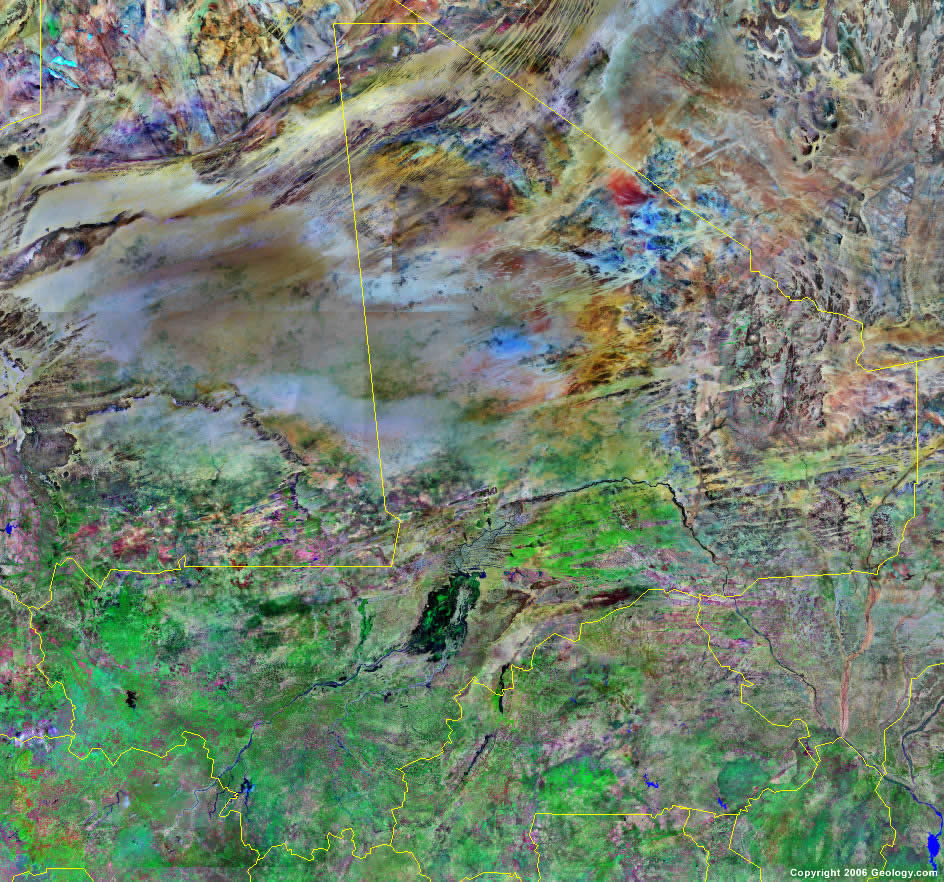 Mali Country Information:
Mali is located in western Africa. Mali is bordered by Senegal and Mauritania to the west, Algeria to the north, Niger to the east, and Burkina Faso, Guinea, and Cote D'Ivoire (Ivory Coast) to the south.

Mali Bordering Countries:
Algeria
,
Burkina Faso
,
Guinea
, Cote d'Ivoire,
Mauritania
,
Niger
,
Senegal

Mali Cities:
Badogo, Bafoulabe, Bakmo, Baleya, Bamako, Bamba, Boro, Boulouli, Bourem, Danfina, Denso, Diala, Douentza, Falea, Famana, Fari, Gale, Gao, Goundam, Kalana, Kangaba, Kassaro, Kati, Kayes, Ke Macina, Kifa, Kito, Kole, Kolokani, Koutiali, Mopti, Niafounke, Nioro du Sahel, San, Segou, Sero, Siby, Sido, Sikasso, Taoudenni, Tessalit, Ti-n-Essako, Tombouctou, Yelimane and Yoro.

Mali Locations:
Bani River, Baoule River, Lac Faguibine, Lac Garou, Lac do, Lac Niangay, Lac Aougoundou, Lac Korarou, Lac De'bo, Niger River, Sahara Sahel (Sahara Desert) and Senegal River.

Mali Natural Resources:
Mali has unexploited deposits of bauxite, iron ore, manganese, tin, and copper. The exploited metals and minerals of Mali include gold, uranium, kaolin, gypsum and limestone. Other resources for this country include phosphates, salt, granite and hydropower.

Mali Natural Hazards:
Although the country of Mali has recurring droughts, there is occasional Niger River flooding. Other natural hazards include the hot, dust-laden harmattan haze, which is common during dry seasons.

Mali Environmental Issues:
Environmental issues for Mali concerning the land include deforestation, soil erosion and desertification. The country has inadequate supplies of potable water. In addition, poaching threatens the wildlife populations.


Copyright information: The images on this page were composed by Angela King and Brad Cole and are copyright by Geology.com © 2008. These images are not available for use beyond our websites. If you would like to share them with others please link to this page. The satellite image was produced using Landsat data from NASA and the map was produced using data licensed from and copyright by Map Resources © 2008.