Home » World Maps » Map of Papua New Guinea
Papua New Guinea Map - Papua New Guinea Satellite Image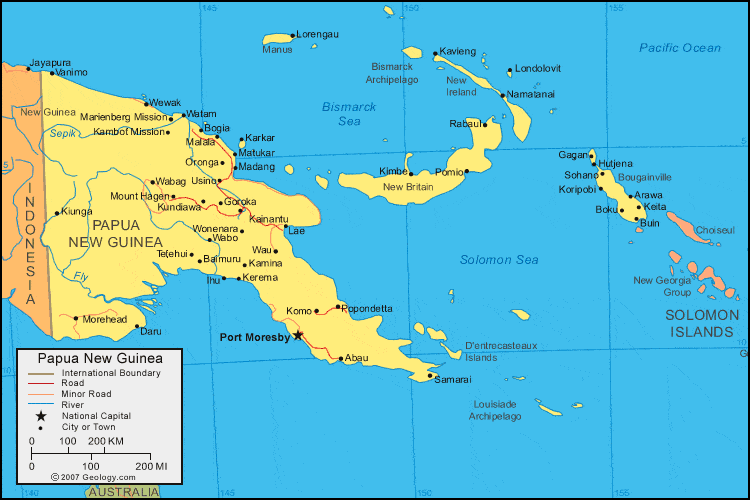 Where is Papua New Guinea?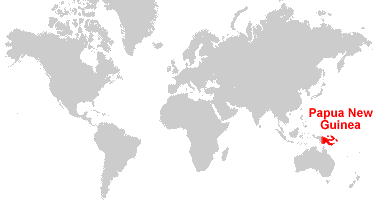 Papua New Guinea Satellite Image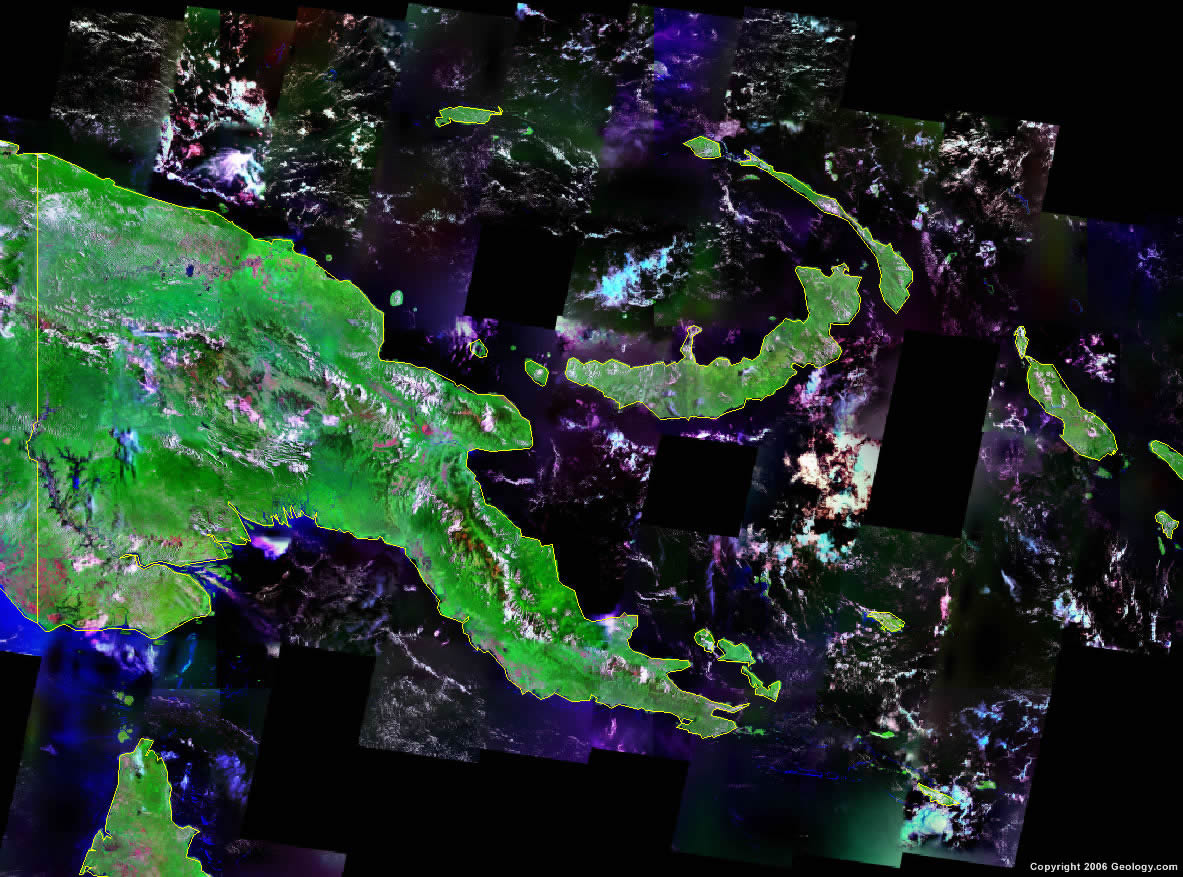 Papua New Guinea Country Information:
Papua New Guinea is located in Oceania. Papua New Guinea is bordered by the Pacific Ocean, Bismark Sea, Solomon Sea, Coral Sea, and Indonesia to the west.

Papua New Guinea Bordering Countries:
Indonesia

Papua New Guinea Cities:
Abau, Aiyura, Amanab, Arawa, Balmuru, Barakau, Bensbach, Bogia, Boku, Buin, Cape Rodney, Daru, Gagan, Goroka, Hutjena, Ihu, Kainantu, Kalalo, Kambof Mission, Karkar, Kavleng, Kerema, Kimbe, Kiunga, Komo, Koripobi, Kundiawa, Lae, Londolovit, Lorengau, Lumi, Madang, Maprik, Matukar, Morehead, Mount Hagen, Nadzab, Namatanai, Paili, Pomio, Popondetta, Port Moresby, Rabaut, Samarai, Sibidiro, Tefehui, Usino, Vanimo, Wabag, Wabo, Wafam, Wau, Wewak and Wonenara.

Papua New Guinea Locations:
Astrlabe Bay, Bismark Sea, Central Range, Coral Sea, Fangalawa Bay, Fly River, Goschen Strait, Gulf of Papua, Kali Bay, Kimbe Bay, Lake Herbert Hoover, Lake Murray, Montagu Harbour, Open Bay, Owen Stanley Range, Pacific Ocean, Sepik River, Solomon Sea, St. George's Channel, Vitiaz Strait, Wide Bay and Ysabet Channel.

Papua New Guinea Natural Resources:
Gold, copper and silver are some of the metal resources in Papua New Guinea. The country has fuel deposits which include natural gas and oil. Other natural resources include timber and fisheries.

Papua New Guinea Natural Hazards:
Papua New Guinea is situated along the Pacific "Ring of Fire" and this country is subject to active volcanism. There are natural hazards which occur, including frequent and sometimes severe earthquakes, mud slides, and tsunamis.

Papua New Guinea Environmental Issues:
The rain forest of Papua New Guinea is subject to deforestation as a result of the growing commercial demand for tropical timber. Another environmental issue is the pollution caused by mining projects. The country has also recently witnessed severe drought.


Copyright information: The images on this page were composed by Angela King and Brad Cole and are copyright by Geology.com © 2008. These images are not available for use beyond our websites. If you would like to share them with others please link to this page. The satellite image was produced using Landsat data from NASA and the map was produced using data licensed from and copyright by Map Resources © 2008.