Home » Articles » Granite Curling Stones
Olympic Curling Stones Made from Special Granite
Granites with the needed properties are found in only a few locations on Earth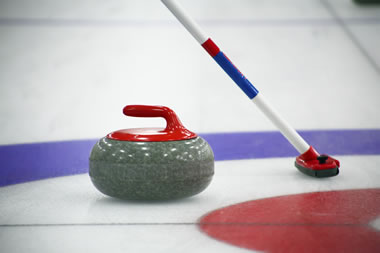 A Gold Medal in Curling Puts Granite in the Spotlight
The United States won its first-ever Olympic Gold Medal in the sport of curling at the 2018 Winter Olympics. This brought attention to the use of granite in manufacturing the curling stones, also known as "rocks," used to play this sport. Curling stones weigh between 38 and 44 pounds and are made from granites with special physical properties.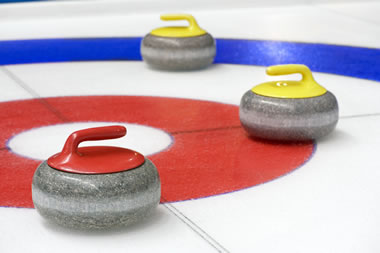 The "Running Surface"
The bottom of a curling stone, known as the "running surface," should be made of a granite that will absorb very little water. Any water absorbed into the running surface might freeze, expand, fracture mineral grains, and produce pits on the bottom of the stone. These pits will produce roughness on the running surface of the stone and compromise its performance.
The "Striking Surface"
The body of a curling stone is best made from an extremely tough granite that is able to absorb impacts with minimal damage to its mineral grains. Damaged mineral grains can produce a pit on the striking surface of the stone and change the way that impact energy is absorbed by the stone. This will damage the performance of the stone during play. Also, once a pit on the striking surface of the stone develops, that spot becomes vulnerable to additional breakage. It should be repaired before the damage spreads.
Two Curling Stone Granite Localities
Granites with the special properties needed to make curling stones have only been found in a few locations. Today the most popular curling stones are made from granites quarried in just two locations: 1) Ailsa Craig, an island in the Firth of Clyde, the channel between Ireland and Scotland; and, 2) the Trefor Granite Quarry, located on the coast of Wales.
Curling Stone Manufacturers
Kays of Scotland, located in Mauchline, Ayrshire, has been making curling stones from the Ailsa Craig granites since 1851. They have produced curling stones for the Winter Olympics since 1924 and have been exclusive providers for the Olympics since 2006. Kays uses the Ailsa Craig Blue Hone granite for the running surface of the stone. They use the Ailsa Craig Common Green granite for the body of the stone. Kays quarries these granites from Ailsa Craig according to a grant of exclusive rights from the Marquess of Ailsa.
Canada Curling Stone Company has been producing stones from Trefor Granite since 1992 and supplied stones for the 2002 Winter Olympics. Canada Curling Stone Company has an exclusive agreement with Trefor Granite for material used to make curling stones.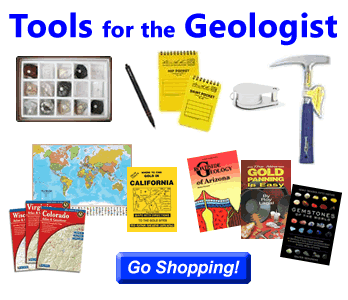 Find Other Topics on Geology.com:
| | |
| --- | --- |
| Rocks: Galleries of igneous, sedimentary and metamorphic rock photos with descriptions. | Minerals: Information about ore minerals, gem materials and rock-forming minerals. |
| Volcanoes: Articles about volcanoes, volcanic hazards and eruptions past and present. | Gemstones: Colorful images and articles about diamonds and colored stones. |
| General Geology: Articles about geysers, maars, deltas, rifts, salt domes, water, and much more! | Geology Store: Hammers, field bags, hand lenses, maps, books, hardness picks, gold pans. |
| | Diamonds: Learn about the properties of diamond, its many uses, and diamond discoveries. |