Home » World Maps » World Map of Cities at Night
World Map of Cities at Night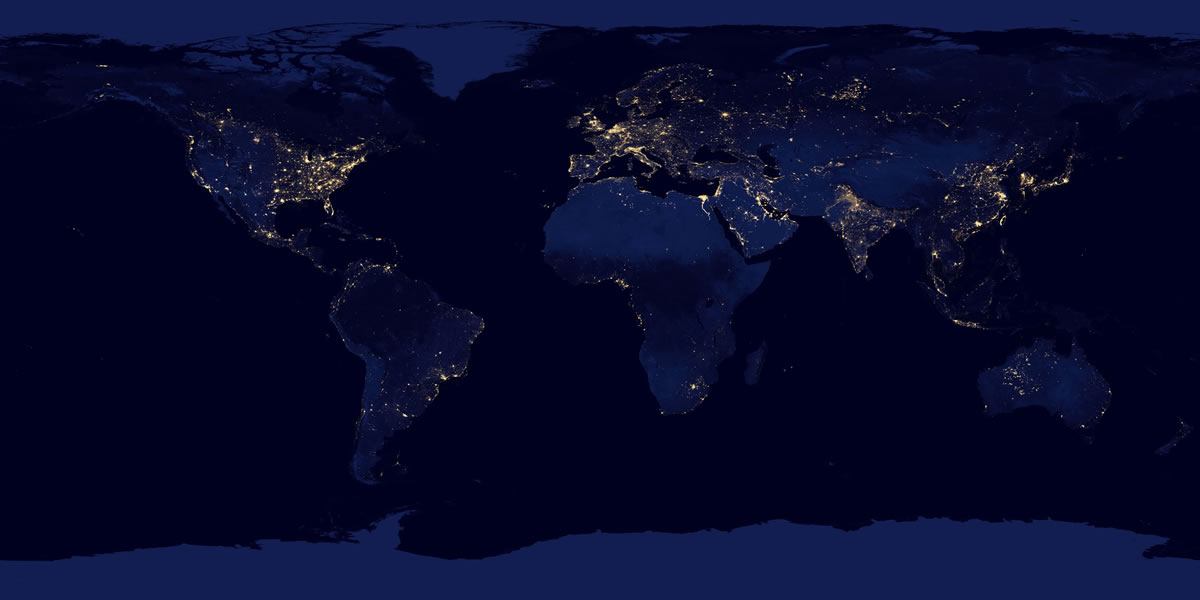 Click on the map for a more detailed view of the region!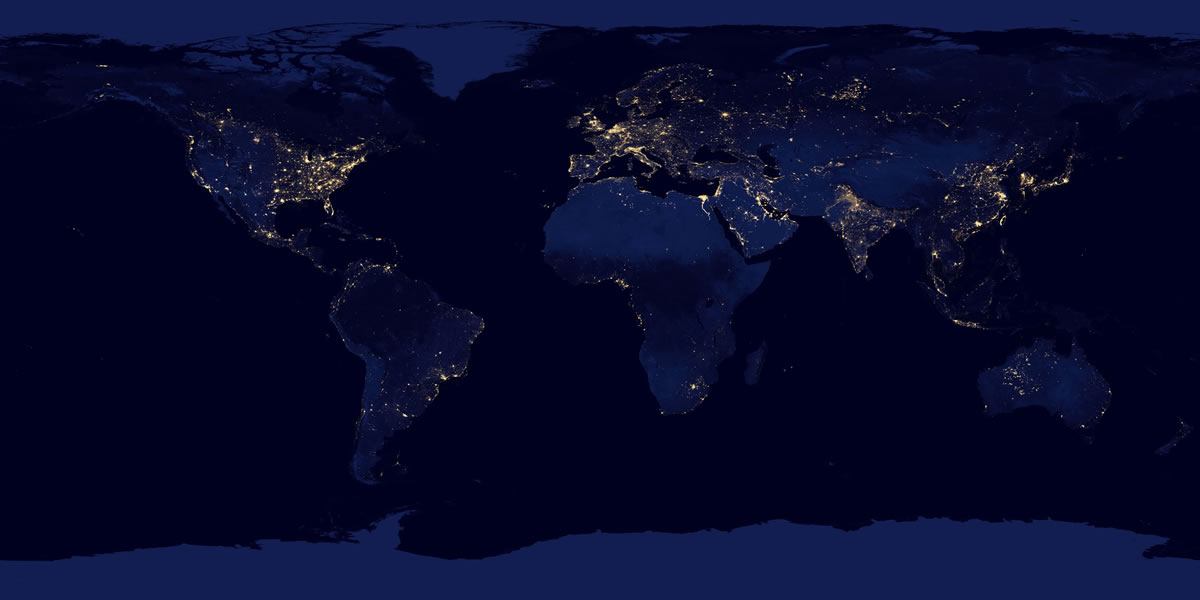 World Map of Cities at Night
Shown above
In 2011 NASA launched the Suomi National Polar-Orbiting Partnership Satellite. It orbits the Earth and has sensors that collect observations about Earth's atmosphere and surface during nighttime hours. NASA scientists used data from the satellite to produce this "World Map of Cities at Night". Each white dot on the map represents the light of a city, a fire, a ship at sea, an oil well flare, or other light source. It is one of the most interesting world maps ever made. If you would like to see the world map above in much greater detail, we have a better
world map
at more than twice the resolution. We also have views that show the
United States
,
Europe and Africa
,
South America
,
Asia and Australia
.
This world map is detailed enough that you can see a lot more than cities. In the eastern
United States
, you can see major highways connecting cities and
drilling activity
illumination in the major oil and gas plays. Much of
Africa
is dark, but you can see night lights outlining the length of the Lower Nile of
Egypt
and drilling activity off the coast of
Nigeria
. In
Europe
you can see cities outlining the coast of the Black Sea and a few oil drilling platforms in the North Sea. In
South America
, you can see how much of the population lives along the coast and the concentration of population around Rio de Janeiro, the largest city in
Brazil
. In
Asia
you can see the spectacular population centers in
China
,
Japan
,
India,
and
Indonesia.
In
Australia
, don't be fooled into thinking that the western part of the continent is heavily populated. Those are agricultural fires in the outback.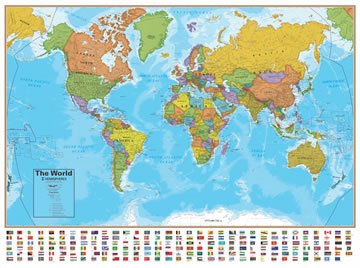 This is a large 38" by 51" wall map with vibrant colors and good detail.
Click here for more wall maps!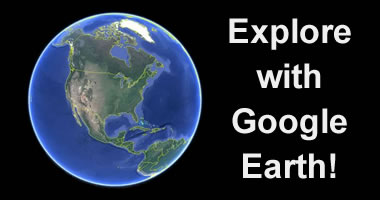 Google Earth is a free download that you can use to view close-up satellite images of Earth on your desktop computer or mobile phone.Get Google Earth.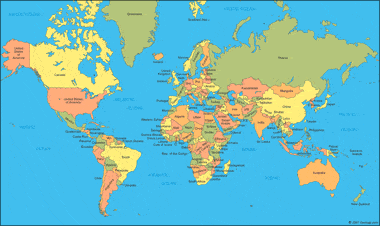 If you are looking for a world map or a map that you can click to see individual countries, this is the map that you are looking for.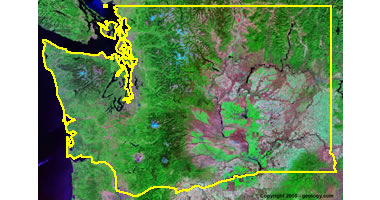 View each of the 50 U.S. states in a large satellite image from the LandSat Satellite. View States.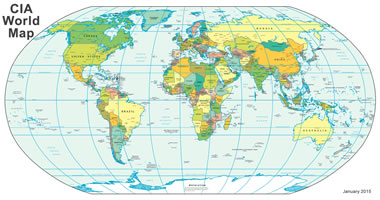 Political maps of the world prepared by the United States Central Intelligence Agency.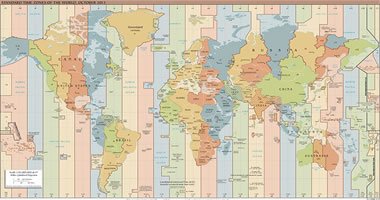 The United States Central Intelligence Agency standard time zone map of the world in .pdf format. Easy-to-read. Get the CIA World Time Zone Map.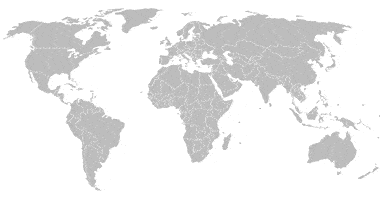 Zoomable .pdf maps of the world showing the outlines of major countries. Get a world outline map.

ADVERTISEMENT