What is Jade?


"Jade" is a word used for a very durable gemstone material that has been fashioned into jewelry, sculptures and other ornamental objects for thousands of years. Most people who think of jade imagine a green gemstone material. However, jade occurs in a wide variety of colors that include: green, white, lavender, yellow, blue, black, red and gray.



Are All Jades the Same?


Originally all jade objects were thought to be made from the same material. However, in 1863 a Frenchman, Alexis Damour, discovered that jade was actually two different minerals: jadeite and nephrite. Because these two materials were so difficult to distinguish and because the word "jade" was so entrenched in common language its use in the gemstone trade has persisted. In this article, the word "jade" will be used for jadeite and/or nephrite without distinction. (The word "nephrite" is also an imprecise term. It is used in reference to the minerals actinolite and tremolite.)



Jadeite and Nephrite:


Although jadeite and nephrite have very similar visible and physical properties they have distinctly different mineral compositions. Jadeite is an aluminum-rich pyroxene while nephrite is a magnesium-rich amphibole. They have distinctly different chemical compositions and distinctly different crystal structures but slightly different physical properties.

China has always been the leading producer of jade objects. Master Chinese craftsmen before 1863 recognized that some of the jade obtained from Burma (now the Union of Myanmar) had superior working qualities and superior appearance when compared to jades obtained from any other source. The Burmese jade was slightly harder and produced a higher polish. Unknowingly they had distinguished jadeite from nephrite and appreciated it enough to pay premium prices for jadeite. However, they didn't have the knowledge of chemistry and crystallography needed to distinguish them in a formal way.

Rarely the Chinese craftsmen encountered fine-grained jade with a bright translucence and a rich, uniform, green color. This beautiful material was given the name "Imperial Jade" and regarded as a stone of highest quality. At that time in China ownership of Imperial Jade was reserved only for the Emperor. Now, anyone can own Imperial Jade. The best specimens can cost more than the highest quality diamonds.



Substances Confused With Jade:


While it is difficult to distinguish between jadeite and nephrite, a number of lower-value materials are also confused with jade. Green quartz, amazonite, chrysoprase, jasper, serpentine, aventurine, grossular garnet and other materials are all - unknowingly or knowingly - used as a substitute for jade. These sometimes enter the marketplace without distinction. All of these materials can have a color, luster and translucence that is very similar to jade - so similar that the average person is unable to recognize them.

Dyes, bleaches, heat treatments and other procedures are sometimes used to enhance the color of jadeite, nephrite or other materials to give them the appearance of finest jade. These treatments can often be detected in a careful examination by an experienced person using a microscope, hand lens or ultraviolet light. Sellers have an ethical obligation to accurately identify the material that they are selling and to reveal any treatment that has been applied.

The caution to buyers is: if you are spending serious money for a jade object be sure that you are buying from a knowledgeable and trusted dealer. If you don't know what you are buying then you should pay no more for jade than you would pay for the same object made from a material with no intrinsic value.



Early Use of Jade in Tools:


People have used jade for about 7,000 years. The earliest objects made from jade were most likely tools instead of gemstones. Jade is a very hard and tough material that breaks to form sharp edges. ("Toughness" is the ability of a material to resist fracturing when subjected to stress. "Hardness" is the ability of a material to resist abrasion.) Early toolmakers took advantage of these properties of jade and formed it into cutting tools and weapons. It was used to make axes, projectile points, knives, scrapers and other sharp objects for cutting.



Use of Jade as a Gemstone:


Jade is a durable, colorful material that can be worked into shapes and given a high polish. These properties make it a very desirable gemstone. Jade has been used to make a variety of jewelry items such as: pendants, necklaces, rings, bracelets, earrings, beads and other items. These are often made of solid jade, combined with other gems or placed in settings made from gold, silver or other precious metals. In addition to jewelry, jade is used to make small sculptures, ornaments, religious art, and small functional objects.



Geography of Jade:


Most people immediately think of China as the source of jade and jade objects. Although China is the most important source for mined nephrite and the most important manufacturer of jade objects, the material is not unique to that country. Jade has been found and used on all continents except Antarctica.

Jade has been used to make tools, weapons and important ornamental objects in Asia, Europe, Australia, the Americas and numerous Pacific islands. In all of these locations people held jade in highest esteem and used it to make religious art or ornaments for their rulers. None of these ancient cultures had contact with one another yet they all independently used jade for their most sacred and important objects.



Social Importance of Jade:


In the United States and Europe, diamonds, opals and a number of faceted stones are much more popular than jade. In these areas jade is normally regarded as a "semiprecious" stone.

However, the Chinese have a higher regard for jade than any other people. For thousands of years, jade has been the most popular gemstone in China. Chinese emperors desired excellent specimens of jade and they traded or waged war with distant people to acquire them. In China, gifts made from jade are given at almost every important station in life such as: birthdays, anniversaries, marriages and other celebrations. It is also a commonly used material for producing religious art.

Contributor: Hobart King



Find it on Geology.com

More from Geology.com
| | | |
| --- | --- | --- |
| | | Minerals: Information about ore minerals, gem materials and rock-forming minerals. |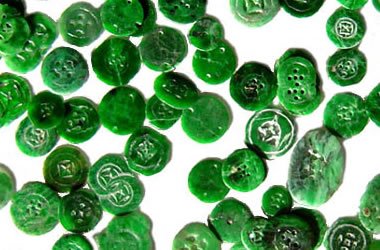 Hand-made, antique Chinese jadeite buttons showing the typical color range of high quality green jadeite. The jadeite in these buttons was most likely mined in Burma (the Union of Myanmar today). This photo was taken by Gregory Phillips and is distributed under a GNU Free Documentation License.
Green Nephrite Jade Pendant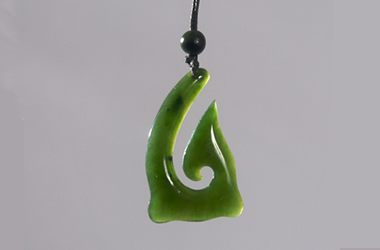 A pendant made from a green nephrite known in New Zealand as "Maori Green Stone" or "Maori Jade". Photo copyright by iStockPhoto and Steve Patterson.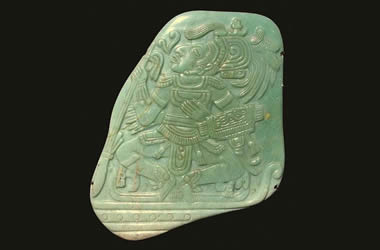 Hand-made Mayan jadeite pectoral from the Mayan Classic period. This photo was taken by John Hill and is distributed under a GNU Free Documentation License.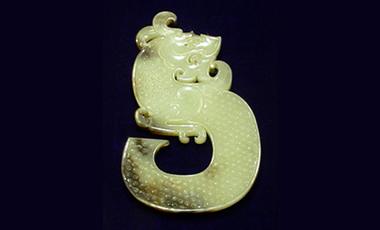 Light Green Nephrite Pendant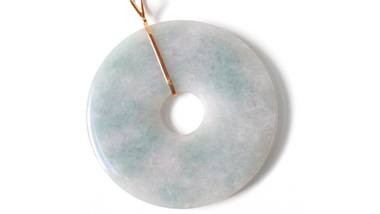 A pendant in the shape of a flat disk made from a light green nephrite. Photo copyright by iStockPhoto and Trudy Karl.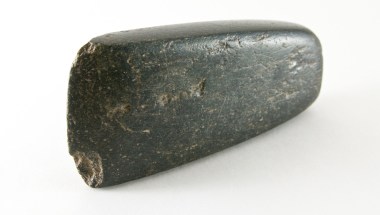 A reproduction of a Mayan or Aztec ax head. Photo copyright by iStockPhoto and Stacy Brogan.