Home » World Maps » Map of Africa
Africa Map - Africa Satellite Image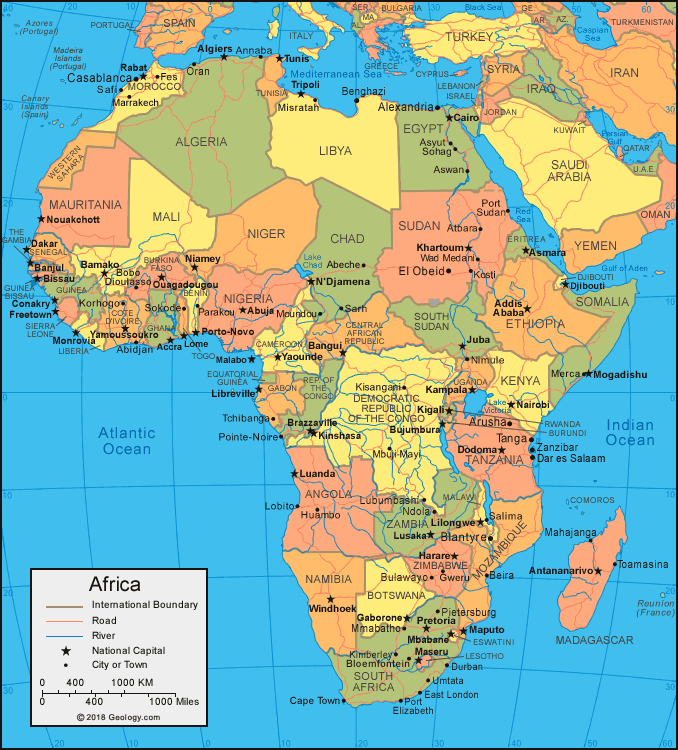 Where is Africa?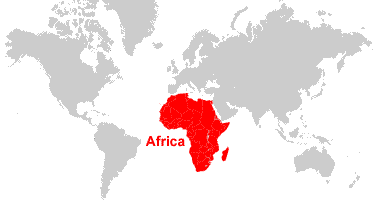 Africa Satellite Image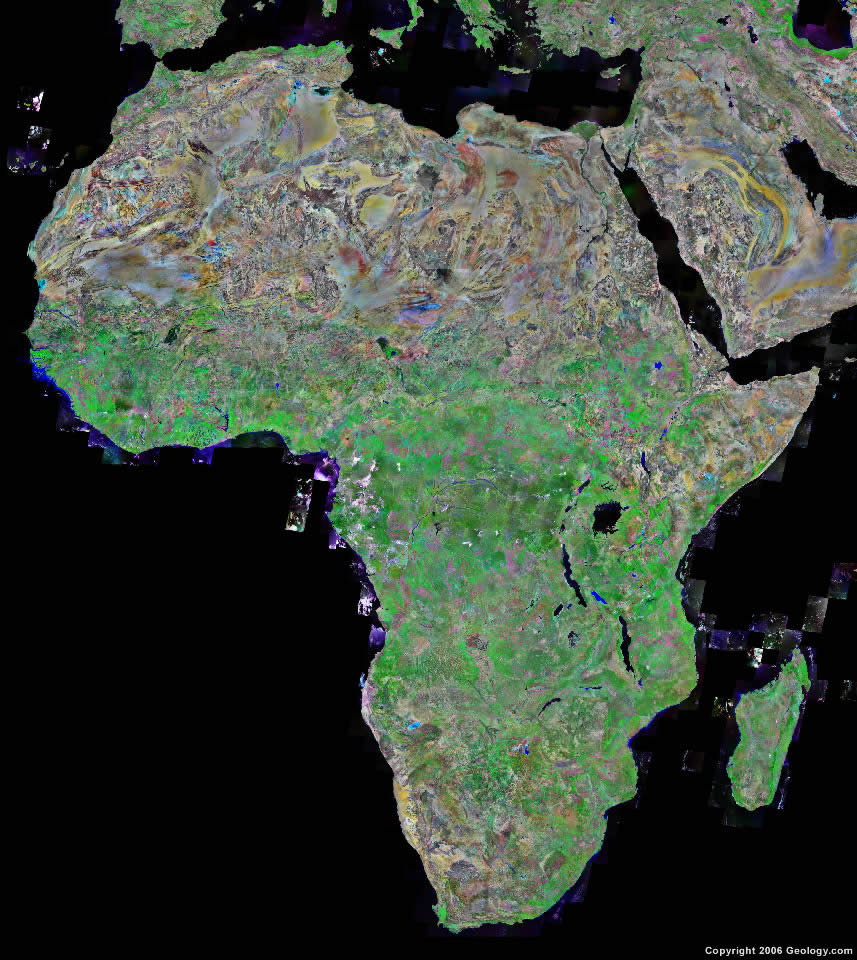 Africa Country Information:
Africa is a continent south of Europe, between the Atlantic Ocean and the Indian Ocean.

Africa Bordering Countries:

Africa Cities:
Abidjan, Alexandria, Annaba, Anusha, Aswan, Asyut, Atbara, Beira, Benghazi, Blantyre, Bobo Dioulasso, Bulawayo, Casablanca, Der es Salaam, Durban, East London, El Obeid, Fes, Gweru, Kimberley, Korhogo, Kosti, Lagos, Lobito, Lubumbashi, Mahajanga, Marrakech, Merca, Misratah, Mmabatho, Moundou, Ndola, Nimule, Oran, Parakou, Pietersburg, Pointe-Noire, Port Elizabeth, Port Sudan, Safi, Salima, Sarh, Sohag, Sokode, Tanga, Tchibanga, Toamasina, Umtata, Wad Medani and Zanzibar .

Africa Locations:
Atlantic Ocean, Atlas Mountains, Gulf of Aden, Gulf of Aqaba, Gulf of Guinea, Gulf of Suez, Indian Ocean, Lake Chad, Lake Kariba, Lake Malawi, Lake Tanganyika, Lake Victoria, Libyan Desert, Mediterranean Sea, Mozambique Channel, Nile River, Red Sea and Strait of Gibraltar.

Africa Natural Resources:
Africa has enormous amounts of virtually untapped fossil fuel, metal and industrial mineral resources.

Africa Natural Hazards:
African has a wide range of natural hazards. Please consult the hazards list for specific countries.

Africa Environmental Issues:
Africa has a wide range of environmental issues. Please consult the environmental issues list for specific countries.


Copyright information: The images on this page were composed by Angela King and Brad Cole and are copyright by Geology.com © 2008. These images are not available for use beyond our websites. If you would like to share them with others please link to this page. The satellite image was produced using Landsat data from NASA and the map was produced using data licensed from and copyright by Map Resources © 2008.